HIDIZS MM2 1 Magneto-static Balanced Membrane & 1 Dynamic Driver Hybrid HiFi In-ear Monitors
May 23, 2022 by Hidizs
Versatile tuning design:
In the middle of the MM2 panel, there is a clear and dazzling tuning valve. It's a repurposed miniature vent that allows for balanced, bass, and treble tuning by switching between three different screw-on tuning valves. Tune your listening experience by genre for a truly immersive listening experience!
Use the bass tuning valves for the comfortable mezzo-soprano of power singers like Tsai Chin, her unique voice slowly envelops the listener, tugging at your heartstrings. The timbral is naturally contagious. The soundstage has both width and depth. Use the balanced tuning valve for pop music for a vibrant experience with vocal clarity and natural-sounding instruments. Listen to Opera with treble tuning valves for a smooth and friction-free sound field that is brilliantly extended, as well as a tightly woven rhythm.
The genre of music should be matched with a pair of appropriately tuned headphones - the MM2 is made for all of your listening desires.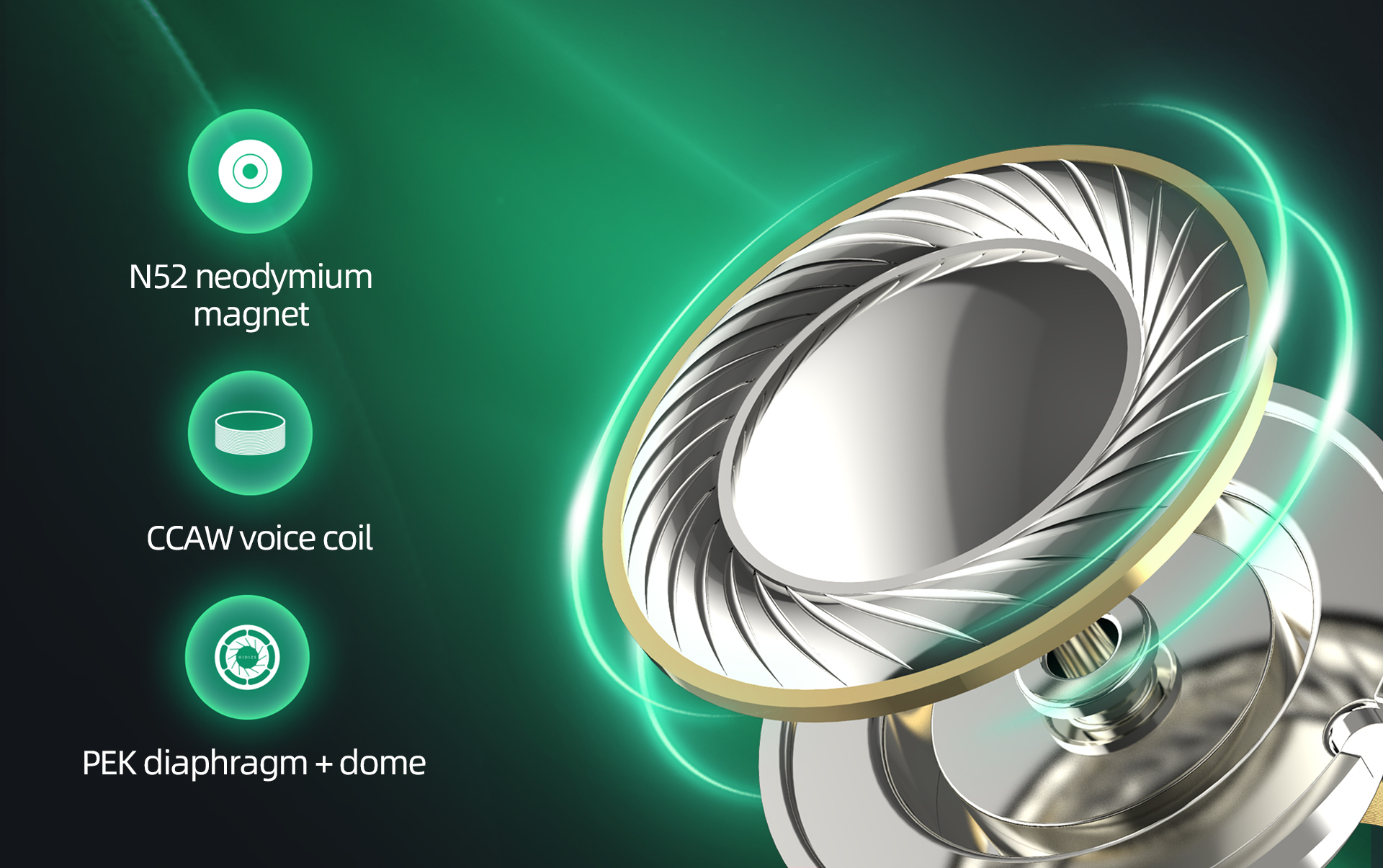 Sound quality :
MM2 adopts a 6mm magneto-static BM (Balanced Membrane) driver customized by HIDIZS and Korea BSE, with an extremely thin and light micron-level diaphragm, which shines in transient responses to high frequencies - fast, crisp, smooth, detailed, and retains excellent layering. The BM driver has an awesome overall balanced driving ability, powerful enough to control the minimum point of the diaphragm, for better performance of different frequency bands. The original sound is restored for greater harmony, accuracy, and richness of details.
Hidizs proprietary PEK macromolecule polymer diaphragm+ 10.2mm dynamic driver is used for bass and balanced frequencies, to produce a vibrant bass, firm and mellow balance, as well as rich, full-bodied details.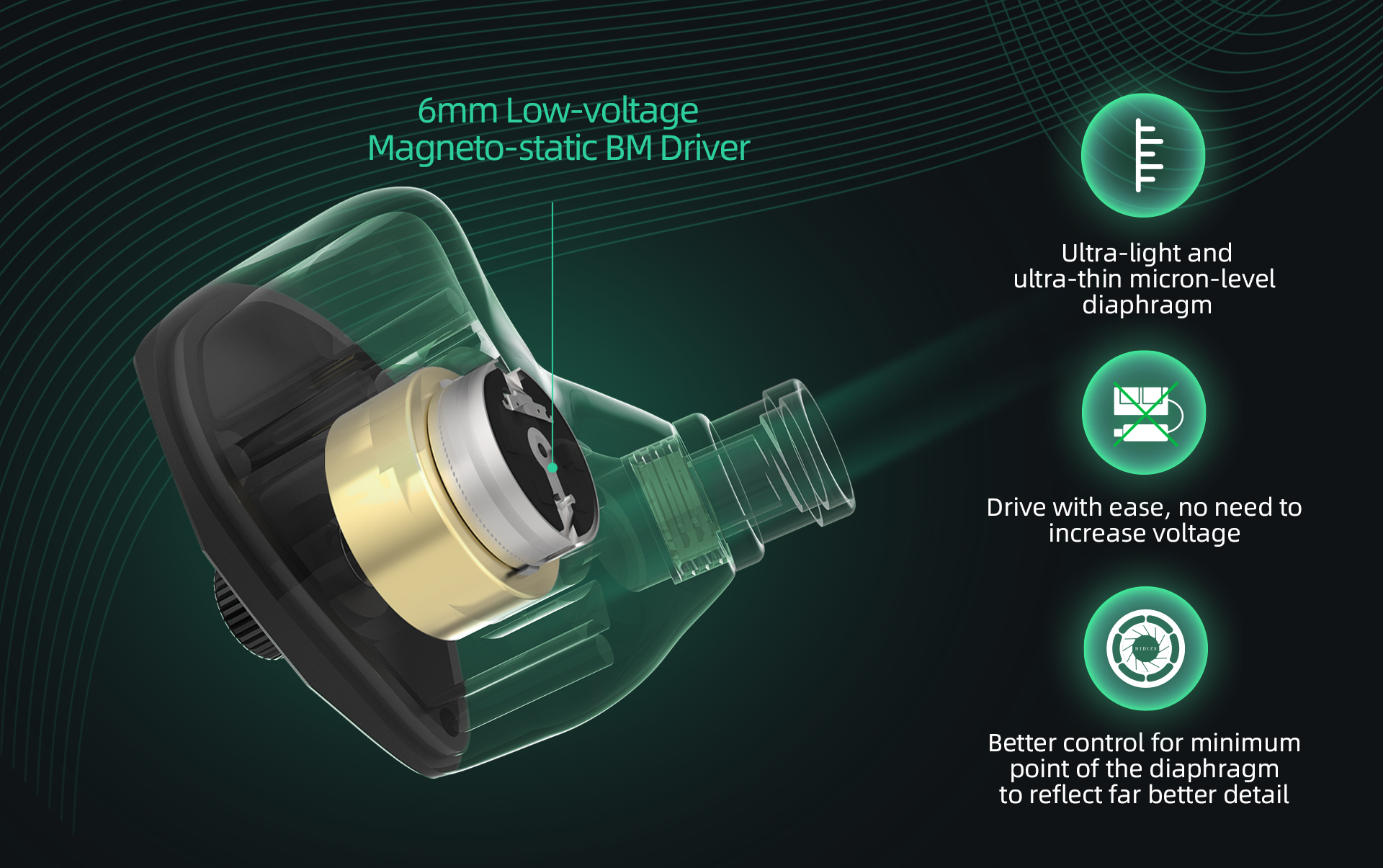 Exquisite craftsmanship:
HIDIZS headphone amplifiers and players provide more than great quality, the craftsmanship is also next to none. The CNC machining produced one-piece body is also a highlight for our users. The MM2 is made by the same process. The shell is welded, tuned, and wired with equal care. The angular faceplate and the warm texture of the body reflect a bespoke luxury.
The MM2 headphone storage bag is crafted with premium polyurethane for organic flair. It features a vintage flap design, it's easy to use, with a texture varying from tender to tough in all the right spots.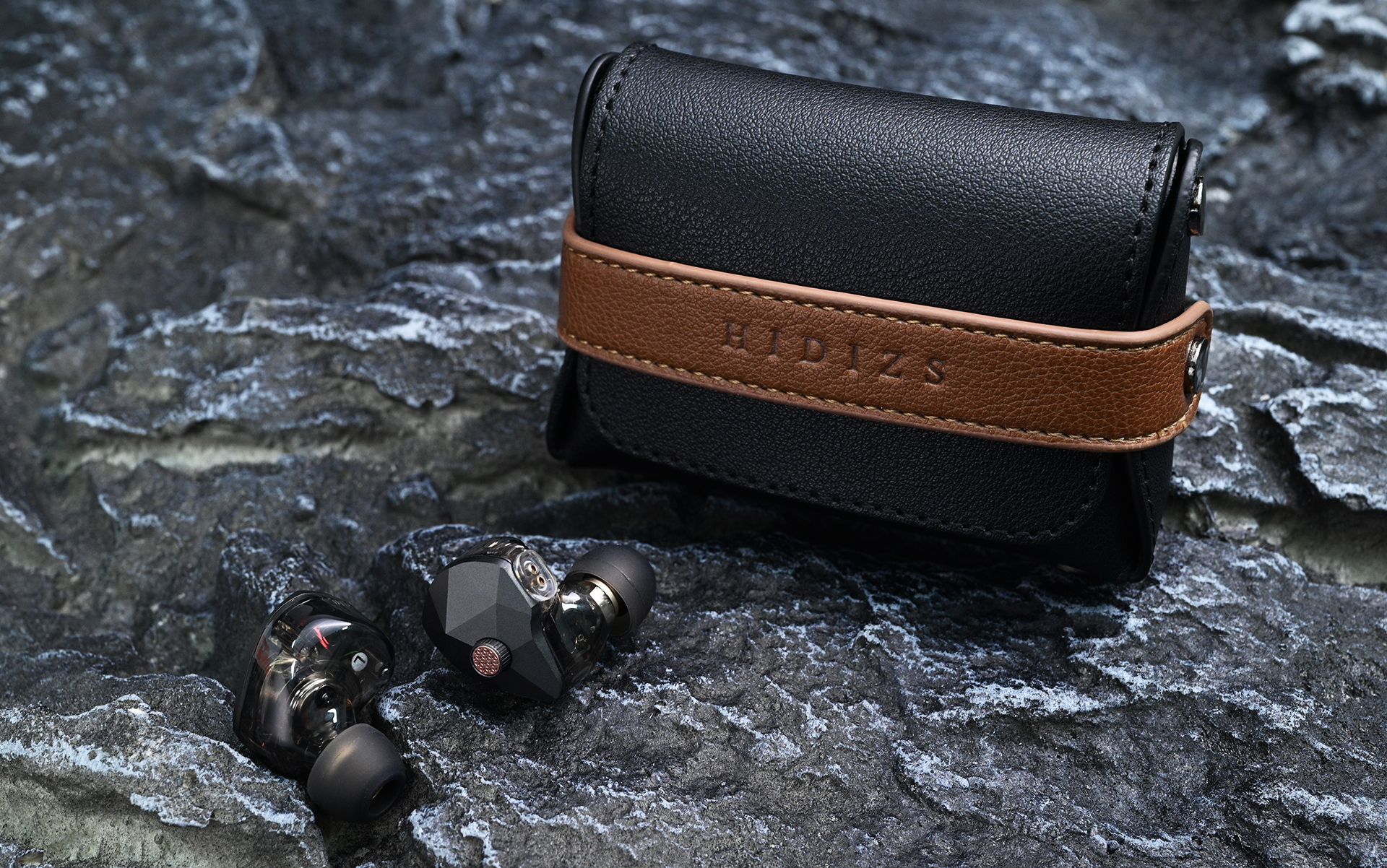 Finely made wire:
Hi-fi sound requires more than the appropriate unit, stringent requirements also exist for the paired wiring. The MM2 wire is made from 60 high-purity silver wires and 60 high-purity oxygen-free copper wires. Silver wires provide great transmission, outstanding sound reduction, and excellent treble. The sound is bright and crisp, with copper wires providing a full-body quality, providing stability for balanced and bass frequencies.
The matching pins have been gold-plated, using a 0.78mm dual-pin design that both stabilizes the transmission and makes it smoother. While we recommend using the included wire, the detachable design allows for future upgrades and additional experiences.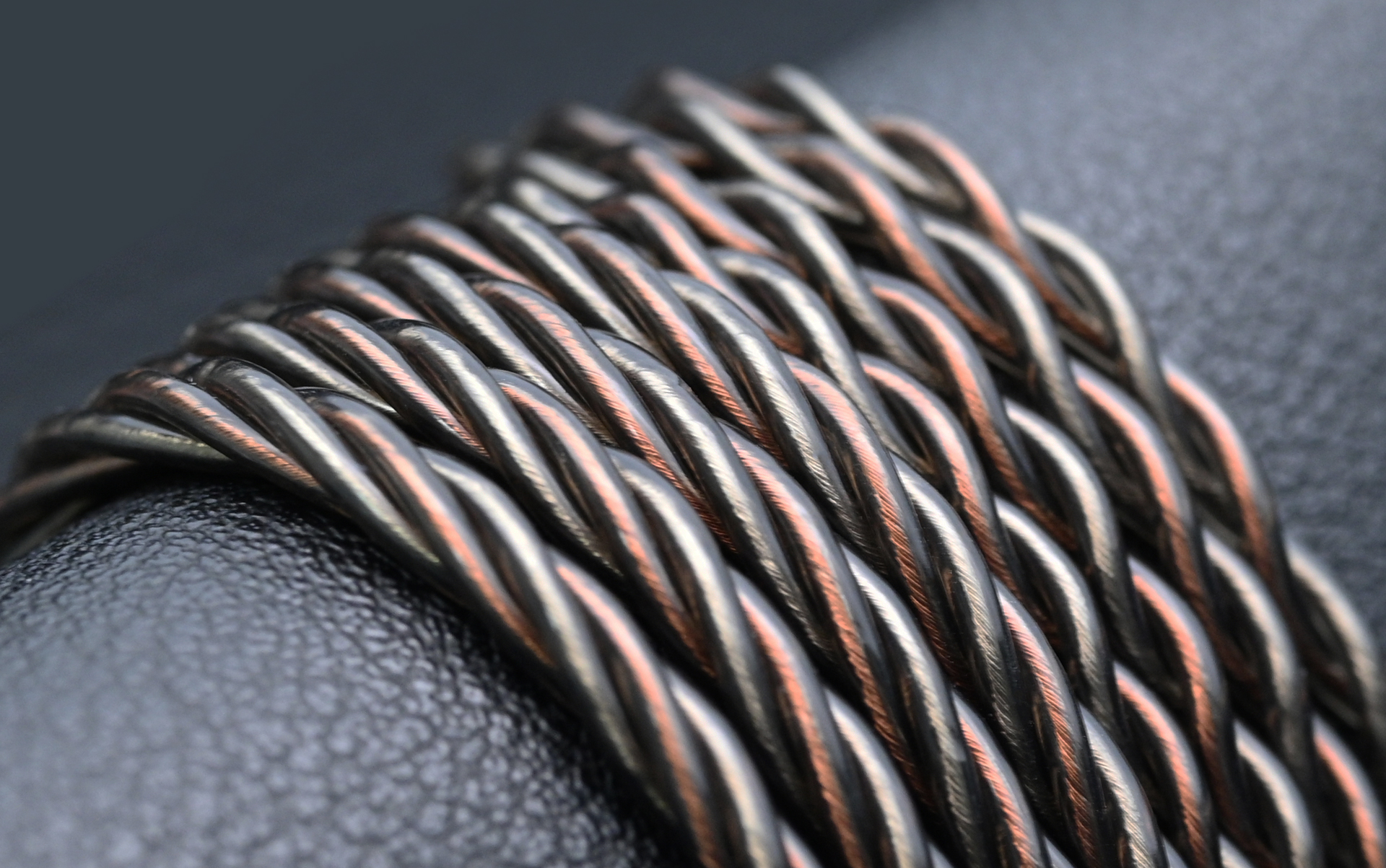 Product details at a glance:
Hybrid drivers: 1 Magneto-static Balanced Membrane & 1 Dynamic Driver
Impedance: 18Ω@1kHz
Frequency response: 20Hz-40kHz
Sensitivity: 104±[email protected]
Rated power: 5mW
Cable: Mix braided quad-core wires (2-core high purity silver wires & 2-core OFC wires), 1.2m in Length
Tuning valve: 3 pairs (treble, balanced, bass)
Appearance: German-made eco-friendly resin body, aluminum alloy faceplate, aluminum alloy output nozzle
New style, unique design, fine accessories, and outstanding sound quality - available for only $84.99! The heart asks for what it will.