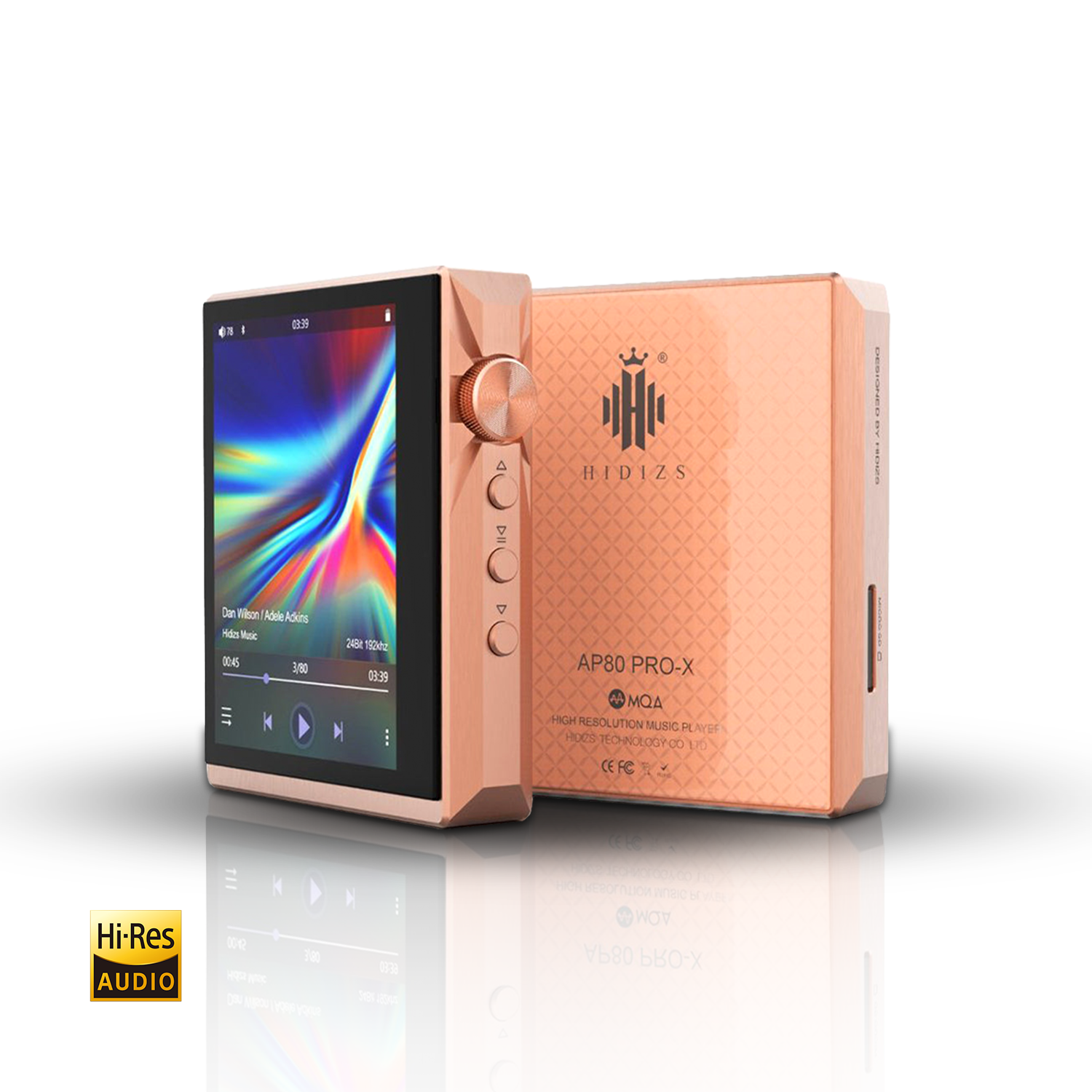 Hidizs AP80 PRO-X Red Copper Limited Edition Balanced MQA Music Player
Features:
- Collision of Boutique and Classic
- Same Chip with Red Copper Shell
- Collectible Artwork
- Limited to 499 Units Worldwide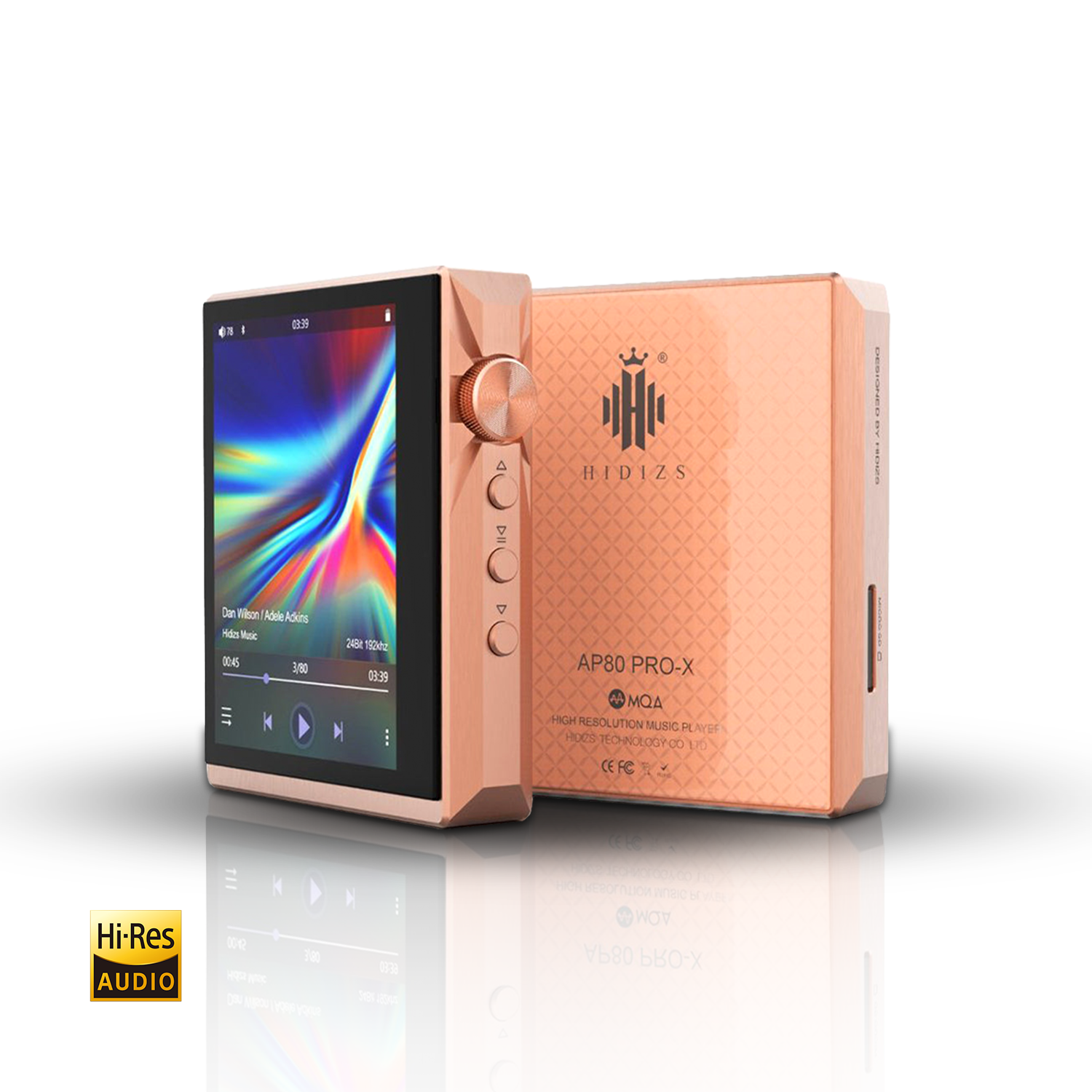 Collision of Boutique and Classic
It is made of red copper raw material with a copper content of 99.9%, and is carved by five-axis CNC. After the metal wire drawing and polishing process, the original X-shaped design is more stylish and elegant. Excellent soft and silky texture.
Same Chip with Red Copper Shell
AP80 PRO-X Red Copper Limited Edition also uses two new high-performance ES9219C DAC chips from ESS SABRE HiFi, with ultra-low distortion and excellent dynamics. The red copper has good thermal conductivity and electrical conductivity, which brings a unique sense of hearing. You can experience it carefully and feel the wonder of music.
Collectible Artwork
Red copper is also called oxygen-containing copper. After the baptism of time, the surface of red copper is gradually oxidized to brick red, revealing the atmosphere of ancient charm. It's retro and stylish. In addition to listening to music, it is an artwork worth collecting.
Limited to 499 Units Worldwide
The body shell of AP80 PRO-X Red Copper Limited Edition is complicated and time-consuming to process, so the red copper limited edition is limited to only 499 units worldwide.
This product has no reviews yet.