Serenade PCI-E
Advanced interface PC-HiFi Sound Card with the exclusive ASIO driver, digital output and various effects fun ct ions of the control panel.The PC-HiFi Sound Card also integrates headphone amplifier.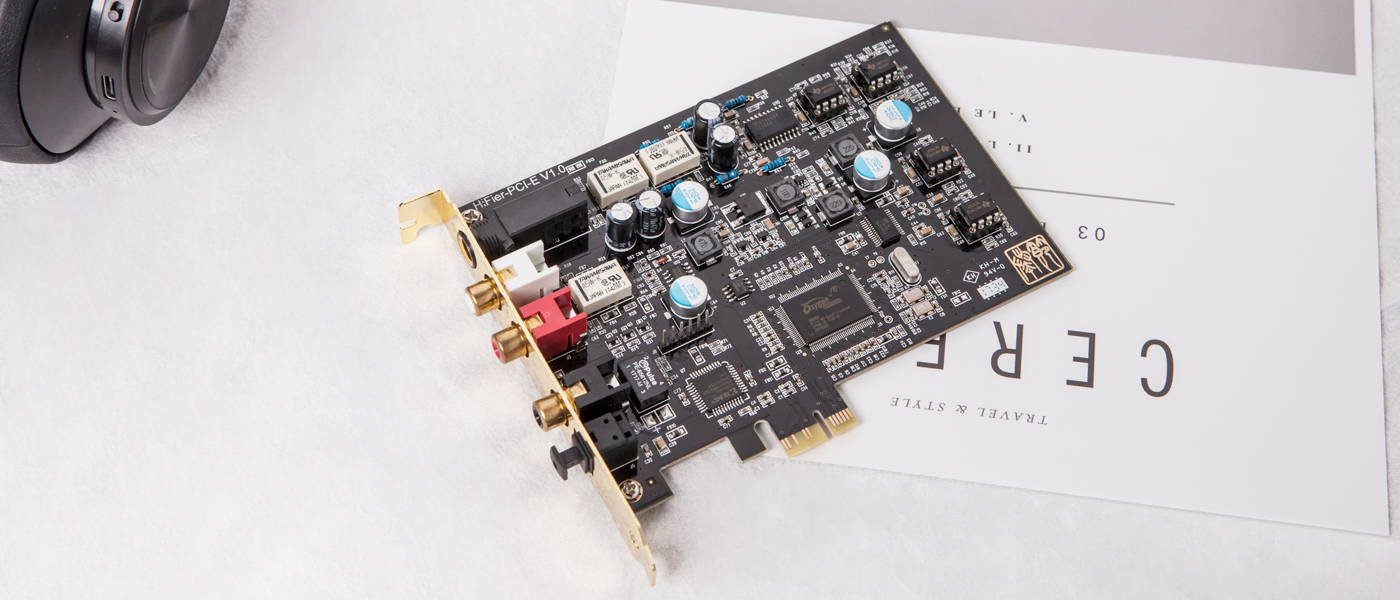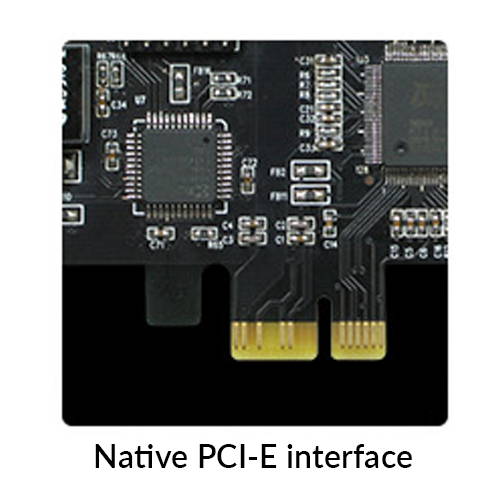 Native PCI-e Audio Chip Supports 32-bit/192kHz and High-End DACs
Using the PCM1795 - the native PCI-e audio chip removes any sound quality degradations due to non-native PCI-e audio chip bridging. The CMI 8888 PCI Hifi audio controller supports 16, 24, 32 bit and 44.1, 48, 96, 192kHz. Serenade PCI-E adopts the PCM1795 DAC as its D/A converter to bring you a brilliant audio performance with 120dB SNR, ultra low noise, and 0.0005% THD+N.
High Accuracy Oscillator with Built-In FPGA and Headphone Output
Serenade PCI-E uses high accuracy crystal oscillator to deliver a clearer and detailed sound. Adopts FPGA's built-in control system and PLL to enhance the overall digital signal transferring. The advanced TPA6120 takes care of the headphone output (120dB dynamic range) with SNR and 0.00014% distortion.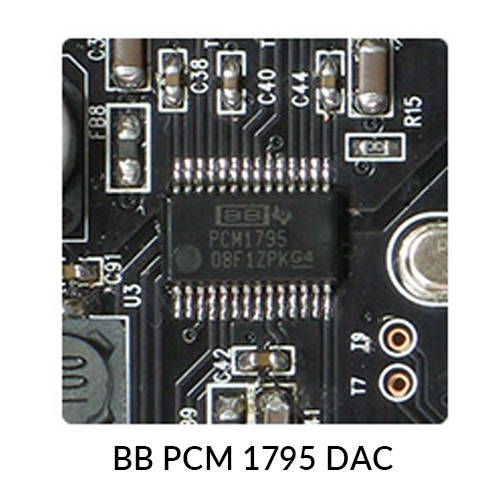 IndepCross, Premium Filter Capacitor & Exchangeable OP Design
Using digital control units to eliminate channel interference by building a high degree of separation with channels guaranteed. Uses OS-CON's premium filter capacitor to eliminate the main board's power noise. The OPs are interchangeable to best cater to your audio equipments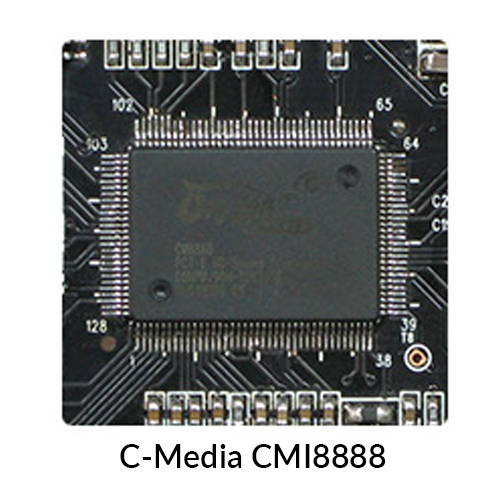 ASIO / WASAPI supported
Dedicated ASIO and WASAPI driver to completely exclude the operating system's forced conversion process for sound files to avoid sound deterioration and maintain the original sound. Users can adjust the output sound qualities by with its powerful sound interface.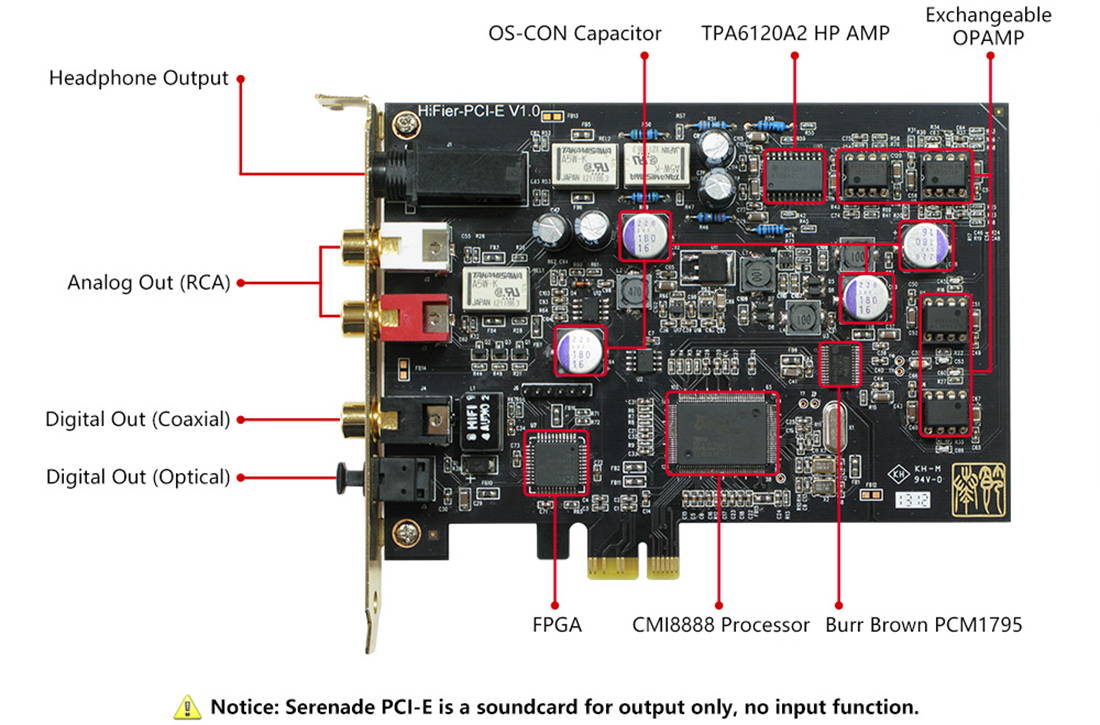 SNR
120dB
Unbalanced Analog Output
x1 pair (RCA R & L)
Optical Digital Out
x1 (S/PDIF Out)
Coaxial Digital Out
x1 (RCA S/PDIF Out)
Digital Output
up to 192KHz/24-bit
Driver Compatibility
Windows XP, 7 & 8
Headphone Output
x1 (6.3mm), crosstalk>110dB, support, headphone up to 600 Ω