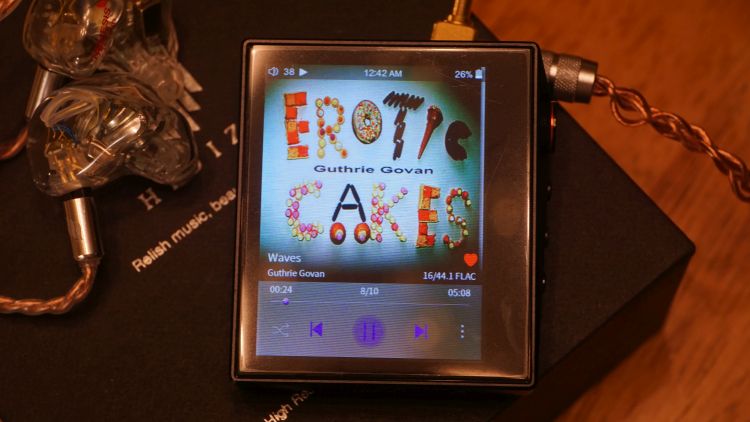 The Hidizs AP80 is a brand new entry-level DAP priced at a very competitive $115. This is a very small sized DAP designed to compete with the Shanling M0.
Disclaimer: The Hidizs AP80 sent to us for the purposes of this review is a sample and does not have to be returned. Thank you to Hidizs for giving us this opportunity.
To read more about Hidzs products review on Headfonics click here.
Over the last few months, I've been privy to a few different review samples from Hidizs. Some were portable music players, some were portable DAC's. I've enjoyed all of them so far and it seems very clear that this company is trying to achieve great things.
They are churning out multiple products per year and don't seem to be stopping any time soon.
Today, we are going to investigate the AP80, their newest touchscreen portable music player that has a Kickstarter just about to begin. Visit the link below to grab that as soon as possible:
https://kck.st/2w6ks99
Accessories and Battery Life
You get a typical cardboard box with the logo, the AP80, of course, and also a USB-C cable. The player charges super quick via USB-C and is ready to go 0-100% in just over an hour for me. That is awesome and then some. This AP80 has a rating of 15 hours of usage and I capped out around 11 with the screen off. With it on, that number went down.
Standby time is terrible on my unit and I can't say for sure if something is wrong with it or not. They quote 35 day standby time and I can't seem to get through one sleep cycle. I can't let it sit overnight on pause and shut the screen off without needing a full recharge the next morning.
Not really much else to deliberate on here outside of the typical peel off screen protection, which, thank the audio deities, was there out of the box because I near instantly scuffed my AP80 badly. Totally my fault.
To view the full original article, click here.