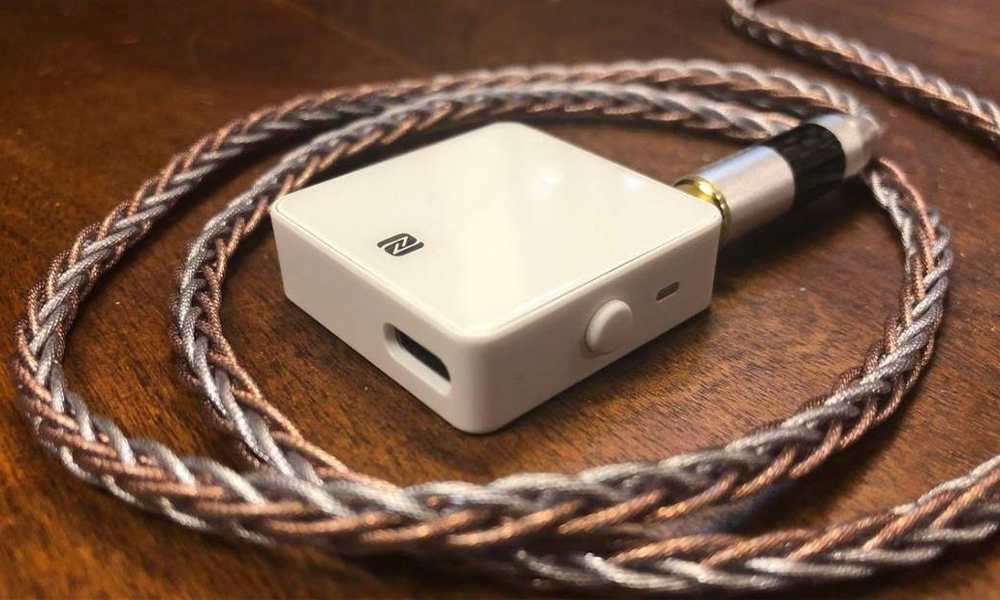 Big on features and flexibility, but with small size comes low power.
The Hidizs H2 is one of those products that cause you to think of a few things when you first see it. I'll attempt to paraphrase some that flew through my mind. "How the heck did they fit all those features in something so small?" "I'm totally going to lose that thing." "I probably should have bought the black one." "Can that thing really do what it says it can?"
In something roughly the size of a square inch, the H2 boasts that it can function as a 24bit/192kHz DAC and a headphone amplifier. It also supports all the latest and greatest Bluetooth 5.0 codecs, including LDAC, aptX HD, and UAT. Noise-canceling microphone? Check. NFC pairing? Yup. USB DAC? Of course. Internal battery? Sure, it's in there somewhere.
Pros:
»Clear sound
»Tiny size
»Supports all current Bluetooth codecs (including UAT)
»Hiby Blue app support (on Android)
»Low price
Cons:
»Limited power output
»Short battery life when using better quality Bluetooth codecs
»Slight hiss with extremely efficient IEMs
To view the full original article, click here.