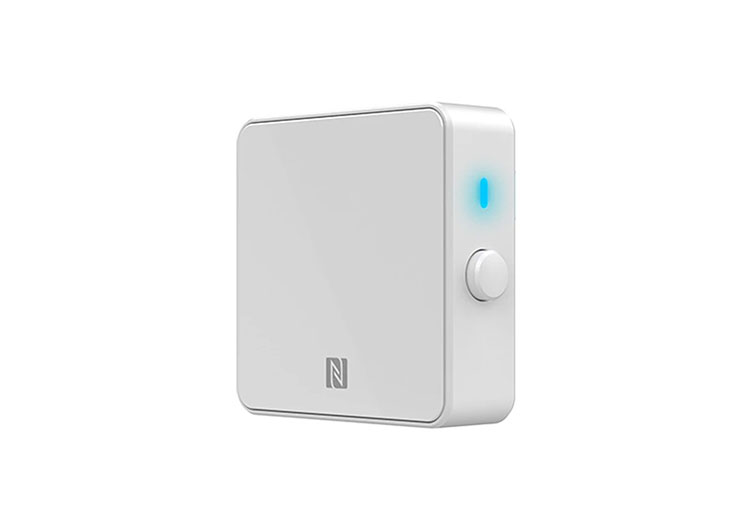 Product Introduction
Who says good things don't come in small packages. Of course, they do and there are many good examples of electronic devices in particular which are very small but do lots and do them well. People love small tech and so do I.
The Hidizs H2 is such a device that measures a mere 32mm, by 32mm, by 10mm and regardless of its small size, it claims to do a lot. The Hidizs H2 is a lossless Bluetooth receiver-transmitter dongle with a headphone amplifier with a built-in microphone and an internal rechargeable battery so you could go portable.
Tech Highlights
Qualcomm CSR8675
The Hidizs H2 uses some off-the-shelf parts with known good quality to keep the price low but performance up. At the heart of the device is a Qualcomm CSR8675 SOC 5.0 Bluetooth chip which is an embedded flash solution Bluetooth audio chip. In actuality, it's an upscale TWS chip.
Qualcomm labels this chip as a premium tier VFBGA/WLCSP package with a built-in 24bit DAC and a clock generator, embedded RAM, Melo audio processing, ADK software support, programmable DSP, and lots of other features while retaining a power draw rating low enough to run for hours on a small battery.
The Hidizs H2 has NFC one-touch pairing and it can also be paired to 2 devices with dual auto-reconnect and it uses a single button for pairing. It also has a built-in multiple platform USB DAC.
Design
The small format shell of the Hidizs H2 fits anywhere including the smallest of pockets so now you finally have a use for that small jean pocket on the right side. This little guy is smaller than my previously owned FiiO E6 but equipped with high-quality BT codecs as a bonus.
The one-piece German Makrolon resin housing comes in black and white and measures only 32mm x 32mmx 10mm and comes in at a not-so-heavy 12 grams. It is quite small and light for a Bluetooth device with so many codec capabilities and on top of that with the ability to power headphones or an analog line drive.
To view the full original article, click here.