Ultra Budget IEM-nya Hidizs ! Hidizs MS-1 Galaxy
Made from plastic, it is pretty lightweight and comfortable to wear for long listening session though if I must be honest, it feels rather cheap. It also has a lot of colors to pick, the color choice itself reminds me of a candy.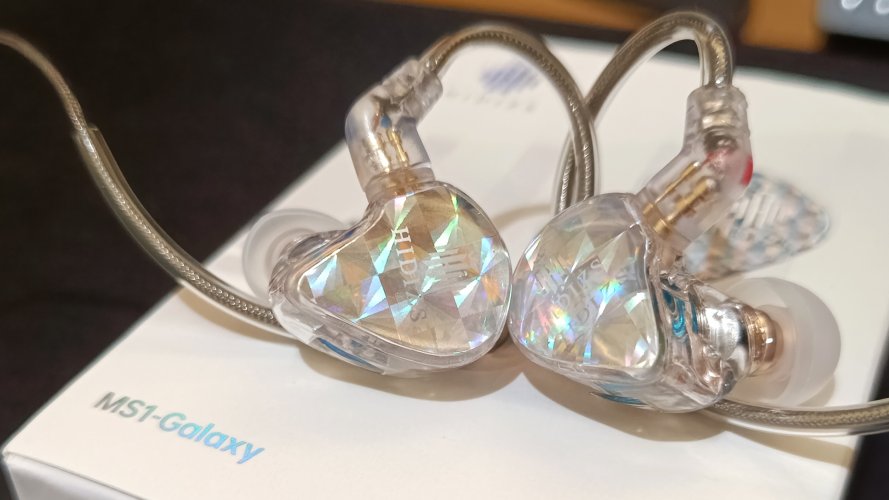 Overall tonality of the MS1-Galaxy I'd say is pretty mellow and relaxed for long listening session. If you want an IEM that can be used as a background sound this set is probably pretty good at doing that. The MS1-Galaxy is not demanding your attention at all, it just there, pretty relaxing sound.
The Hidizs MS1-Galaxy is recommended for person that want a mellow and relaxing sound signature from an IEM that also can be used as a background sound while doing their activity, it also has some pretty colors if you're into that kind of thing.
Buy now : Hidizs MS1-Galaxy
To view the full article, please click here.