Who says you must compromise quality over portability? After nearly a year of dedicated research and development, we're proud to share the groundbreaking creation with you and soon on Kickstarter. Introducing Hidizs MP145: Next Gen Customized Ultra-large Planar HiFi IEMs Tailor to 9 Different Sound Styles. Experience a revolutionary connection with WDC as we proudly support their efforts to protect our ocean's climate giants.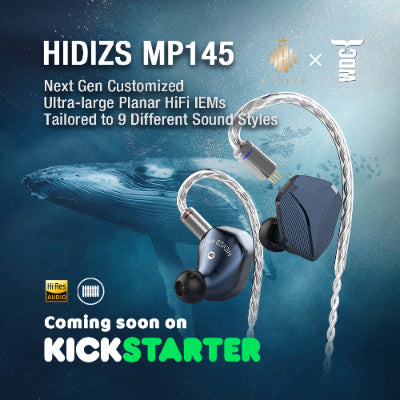 We are delighted to share the exciting news of the upcoming launch of Hidizs' groundbreaking first planar in-ear monitors the MP145 on KICKSTARTER! As a gesture of our immense appreciation for your unwavering support and to celebrate this remarkable milestone, we are thrilled to introduce the MP145 Giveaway, giving you the chance to win the MP145 for free!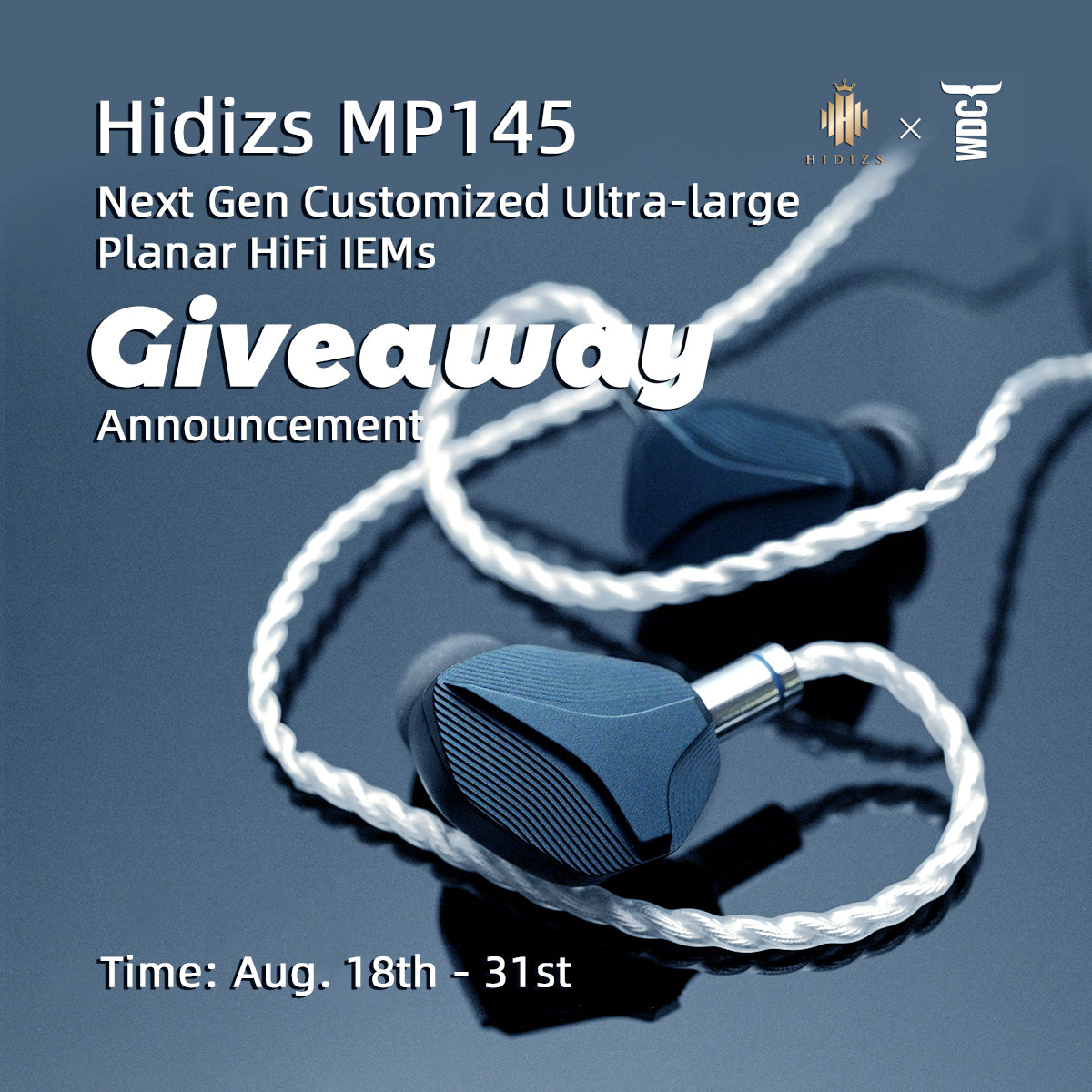 Experience the Highlight of MP145!
🐳14.5mm Ultra-large Planar Magnetic Driver
🐳 Whale Tail & Rorqual Pleats Design Inspiration
🐳 Hidizs Pneumatic Sound Tuning Filter
🐳 Target H-2019 Curve & Hidizs Style Professional Tuning
🐳 Fully Symmetrical Magnetic Circuit
🐳 Hidden Bionic Breathing Holes 
🐳 6N Silver-Plated Single-Crystal Copper Wire
🐳 Ergonomics Design with Comfortable Extended Wear  
🐳 Ergonomics Liquid Silicone Ear Tips
🐳 Customized Pouch for MP145
🐳 3.5mm or 4.4mm cable optional 
🐳 0.78mm 2-Pin Cable
🐳 Hi-Res Certification
And more...🐳🐳🐳
The Hidizs MP145 is launching on KICKSTARTER soon! Make sure to be the earliest backers and enjoy Limited Super Early Bird price of $109.00 only!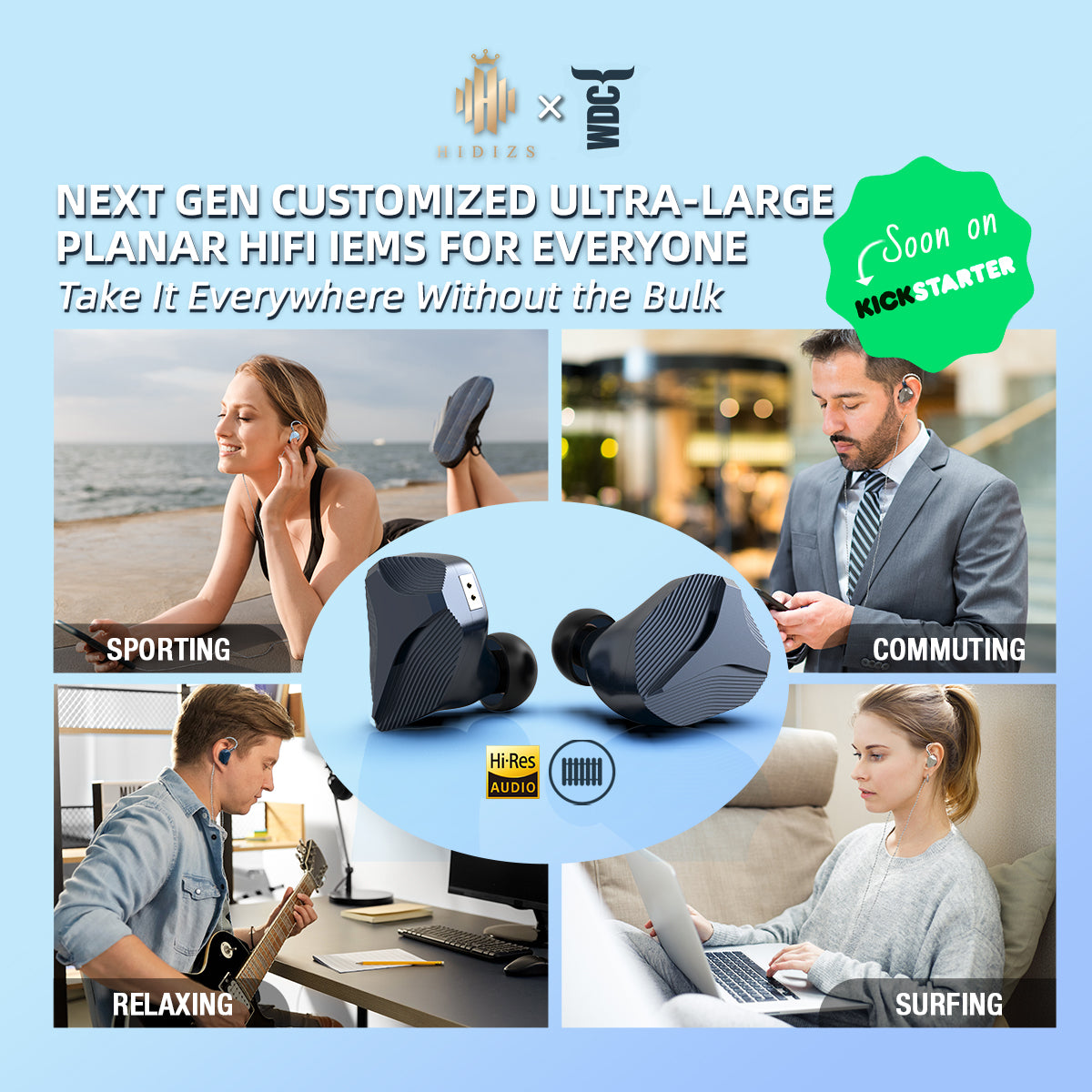 WDC: Save the whales, save the world!
The journey of Hidizs MP145 began with a powerful vision in the heart of Hidizs' CEO, Tamson. Witnessing numerous distressing news stories about the relentless hunting of whales, he felt a deep sense of responsibility to contribute something meaningful towards the protection of these majestic marine creatures. It was at this pivotal moment that fate led him to cross paths with the Whale and Dolphin Conservation (WDC).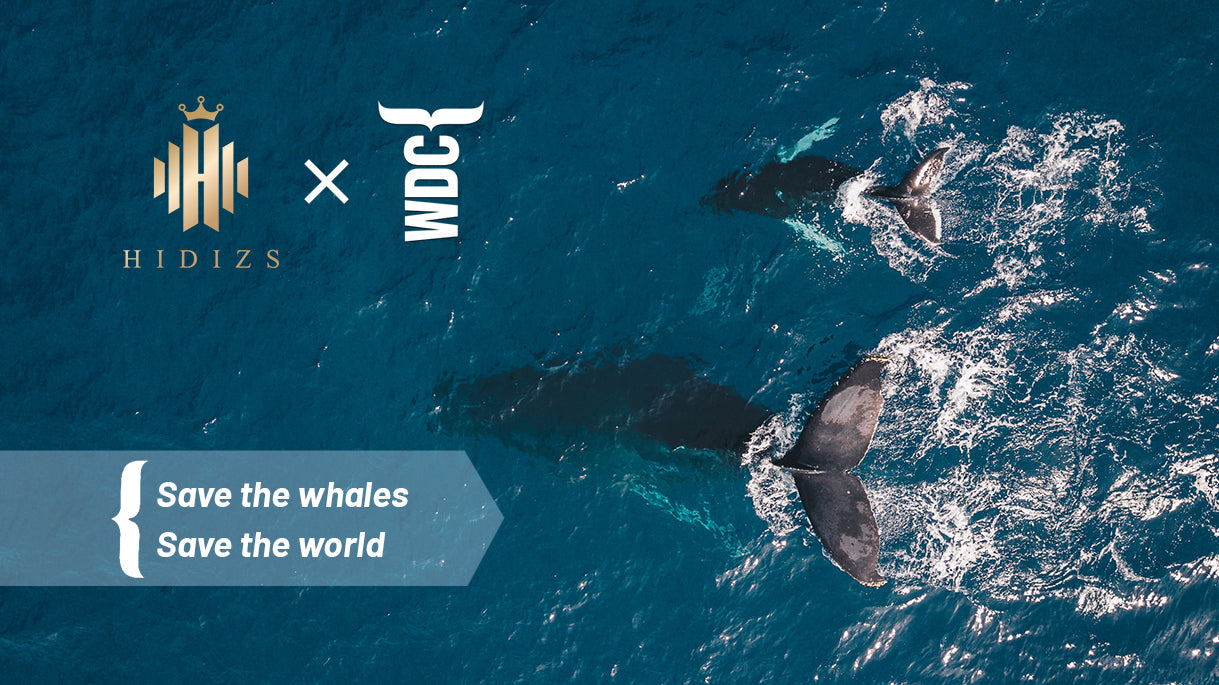 WDC (Whale and Dolphin Conservation)  is the leading global charity dedicated to the conservation and protection of whales and dolphins. Their unwavering dedication to ocean and whale conservation has inspired countless individuals worldwide to take action for a sustainable future.
As the design of the Hidizs MP145 was inspired by whales, we're proudly supporting WDC's Green Whale work and helping to raise awareness about the vital role whales play in the health of our oceans, and ultimately our planet.  We will maintain open communication with WDC and provide the necessary support to aid their work. And we wish to do it together with you Hidizs lovers!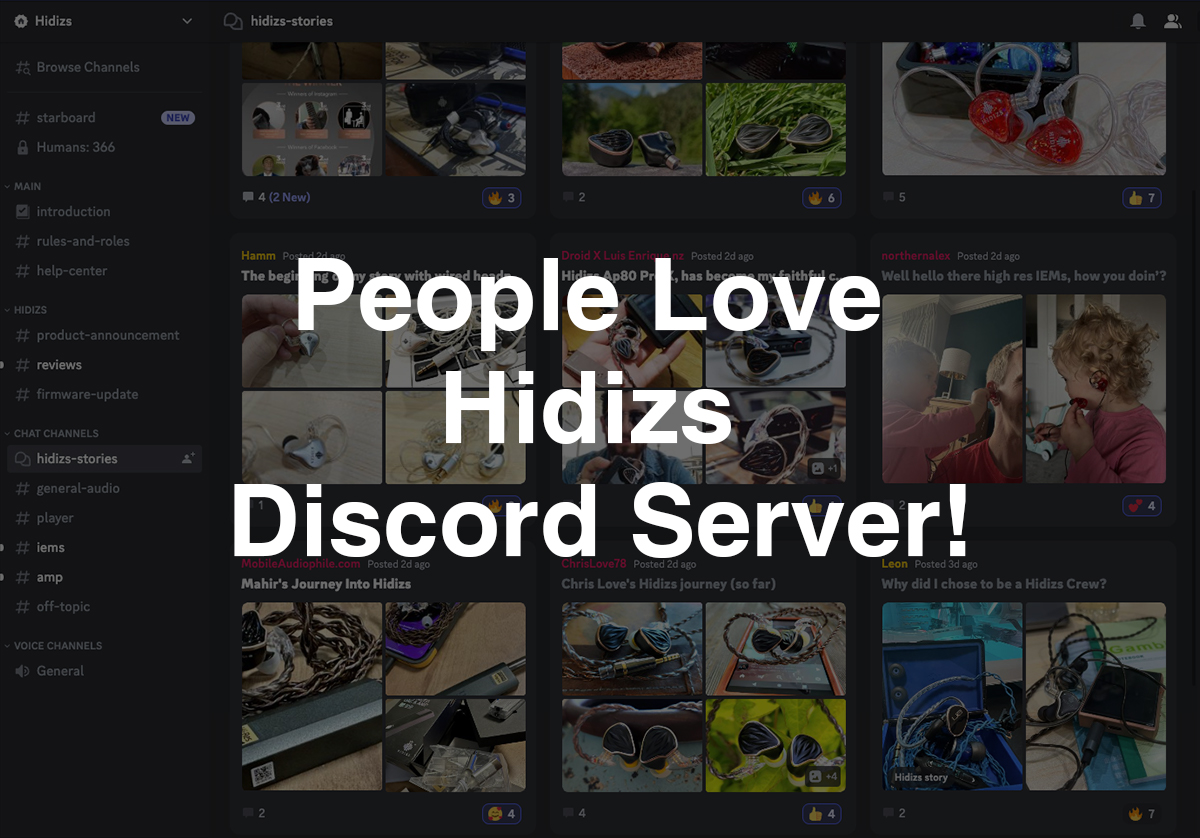 Launch date will be announced in our discord server later this week! And just so you know, all of the HiFi experts who got their MP145 sample LOVE this planar IEMs so far and their first impressions can also be found in our server!