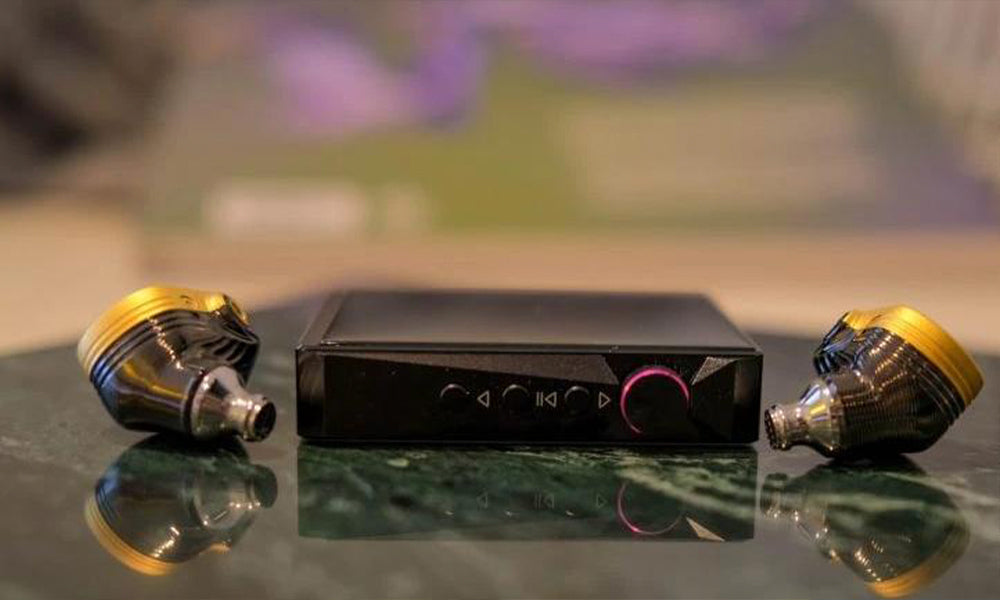 We have now spent some time with the latest Hidizs AP80 PRO portable audio player.
The team at earphonia.com have been aware of Hidizs from their early days and their successful crowd funding ventures.
If you are interested in finding out more about their interesting journey check out this article.
Lets see if the impressive specifications below are done justice by this compact elegant looking pocket sized DAP.
The build quality finish is precise and solid, buttons are strong and give good firm resistance.
Placed intuitively, the main operation buttons play/pause, next/previous buttons work well and can be used one handed without sight if needed.
The volume dial however is not the easiest to use, as it is recessed and means that to change volume one handed requires quite a bit of practice.
I would have preferred that this button would have been slightly larger with a more pronounce grip design.
The IPS screen has HD resolution but due to its size, depending on your finger size, some selections may take a few taps to activate as the area for selection is very precise on some of the screens, but for most of the time it does respond as expected.
Supporting both Single Ended 3.5mm ports and balanced 2.5 mm ports as well as the Type C data port, the AP80 Pro certainly packs a lot into such a small player size.
Enclosure machining around the ports and overall build is of a high standard, with a slick looking design aesthetic.
Packed into this small player is dual set of ES9218P DAC chips, providing a very natural sound signature.
Looking at the sides, they are machined with elegant looking design angles, making sure that the player is visually appealing and a visual pleasure when viewing at different perspectives.
To view the full original article, click here.