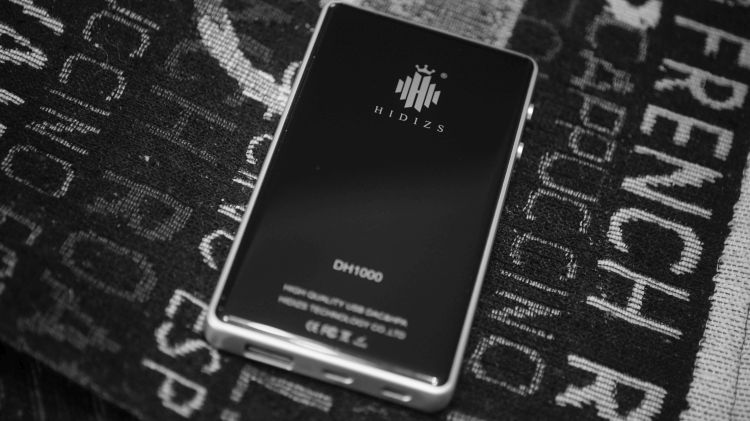 The Hidizs DH1000 is a brand new slimline portable amp and DAC soon to be launched via crowdsourcing and retails for around $199.
Disclaimer:
The Hidizs DH1000 sent to us is a sample in exchange for our honest opinion. We thank the team at Hidizs for giving us this opportunity.
To read more about Hidizs products we reviewed on Headfonics click here.
I took a listen to the last DAP by Hidizs not too long ago, I enjoyed it well enough. Recently, they'd sent me a new DAC called the DH1000, which is equipped for use with Android, iOS, MAC and PC's.
I'm hoping it lives up to the hype and competition in the lower mid-fi tier for portable DAC's. To the Gauntlet, we go!
The Build and Cables
The DH1000 sports a stainless steel and aluminum alloy chassis, as well as a super fine tempered glass coating. Yes, the unit is top-notch in build and feels like a small, dense piece of metal. In fact, it might be one of the best build qualities in a portable DAC I've yet seen and I enjoy it very much from an aesthetic perspective.
Density is a big factor here for me on the go, weight carried in my pocket, weighing down the pocket in my hoody, etc. etc. When strapped to another device, the weight of the portable unit sometimes feels too much, which is often why I prefer just a single Hifi DAP and not a DAC strapped to a phone. Cumbersome, but it fits very well on top of my iPhone SE, both models are roughly the same size.
The DH1000 comes with a few short and longer length Micro USB cables for use with PC and Android phones. However, mine did not come with any iOS/Lightning cables at all. I feel like one Lightning cable should have been included, at the very least. But, I hardly ever use Apple products anyway so subjectively I don't care too much.
If you need a short length iOS cable for your iPhone to be used with the DH1000, make sure to research for short length Lightning cables before buying the DH1000…because I really dislike using the stock iPhone cable length on a portable setup. Too long. Too intrusive.
To view the full original article, click here.