To date, all my Hidizs IEM reviews such as the MM2 have offered a mix of drivers such as magnetostatic and dynamic instead of the balanced armatures they typically use in their earlier releases like the MS4. Both IEM hybrid designs use a 10.2mm dynamic driver.
Well, Hidizs has decided to add a new Mermaid Series IEM called the MD4. With no dynamic driver in sight, this is a BA-only implementation with an easily customizable sound profiles system built into the shells.
You can consider the MD4 the BA equivalent of the hybrid MS4 in terms of product position with both being Hidizs's most complex IEMs to date and their respective co-flagship offerings despite still being relatively affordable at $179 each.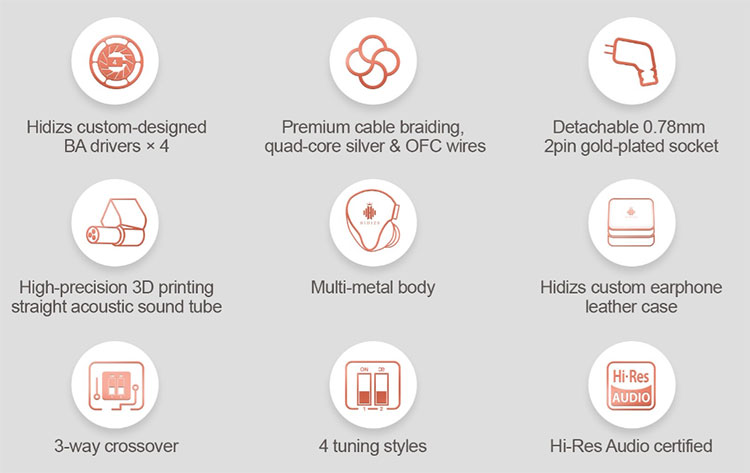 TECH HIGHLIGHTS
The MD4 is an all-BA universal IEM featuring a quad driver implementation. The precise grouping is one driver each allocated for mids and treble with the final two BAs running point to keep the bass tight and rich.
More drivers the better right? Well, that depends on how well each one handles their forte separately and also jointly combining into a well-choreographed performance.
The MD4 tackles this using a 3D printed straight acoustic sound tube to reduce overlap and interference as well as a 3-way crossover.