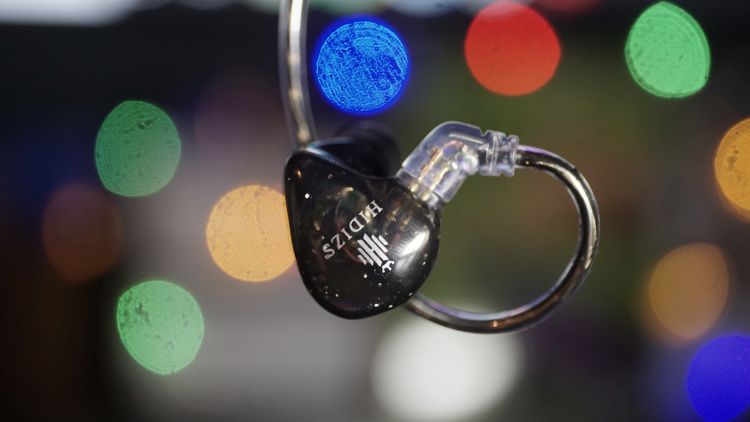 The Hidizs MS1-Rainbow is a single 10.2mm polymer bio-diaphragm driver universal IEM with an external multicolored high-density resin and aluminum design. It is priced at $65 but currently on offer at $54.60.
Disclaimer: The Hidizs MS1-Rainbow sent to us is a sample in exchange for our honest opinion. We thank the team at Hidizs for giving us this opportunity.
To read more about Hidizs products we reviewed on Headfonics click here.
Note, this review follows our new scoring guidelines for 2020 which you can read up on here.
Another month, another Hidizs IEM to review and I couldn't be happier. The life of an audiophile is a good one, at least…for my ear's sake. Today, we will be taking a gander at the MS1-Rainbow.
At such a budget-friendly price of only $65, I am extremely excited to "hear" what this little guy has to offer amid the chaos and froth of incredible budget-oriented headphones in the market today!
Note: this model comes in a variety of colors: Black, Red, Blue, Purple, Yellow, Pink, and Transparent Red. I had no clue which I was going to receive for the review, but I am fond of Purple and wish I had that one, hah!
Packaging & Accessories
A standard cardboard box with some design on the top. Inside, a set of light and dark IEM tips to choose from. I've found each of them to sound great and each offers a slightly varied sound result.
I'll be using the tips highlighted in the image below which fit my ear best. No case included. To be honest, as I always say with budget-tier stuff like this, I don't care for a lot of accessories and I actually don't want them included. Keep the price down, that is the aim of the product.
It is nice to have a spare little case, but truly? We are audiophiles and likely have a bunch of them already. The general consumer might want more things included though, but at this price, the package is fairly standard and that is just fine.
To view the full original article, click here.