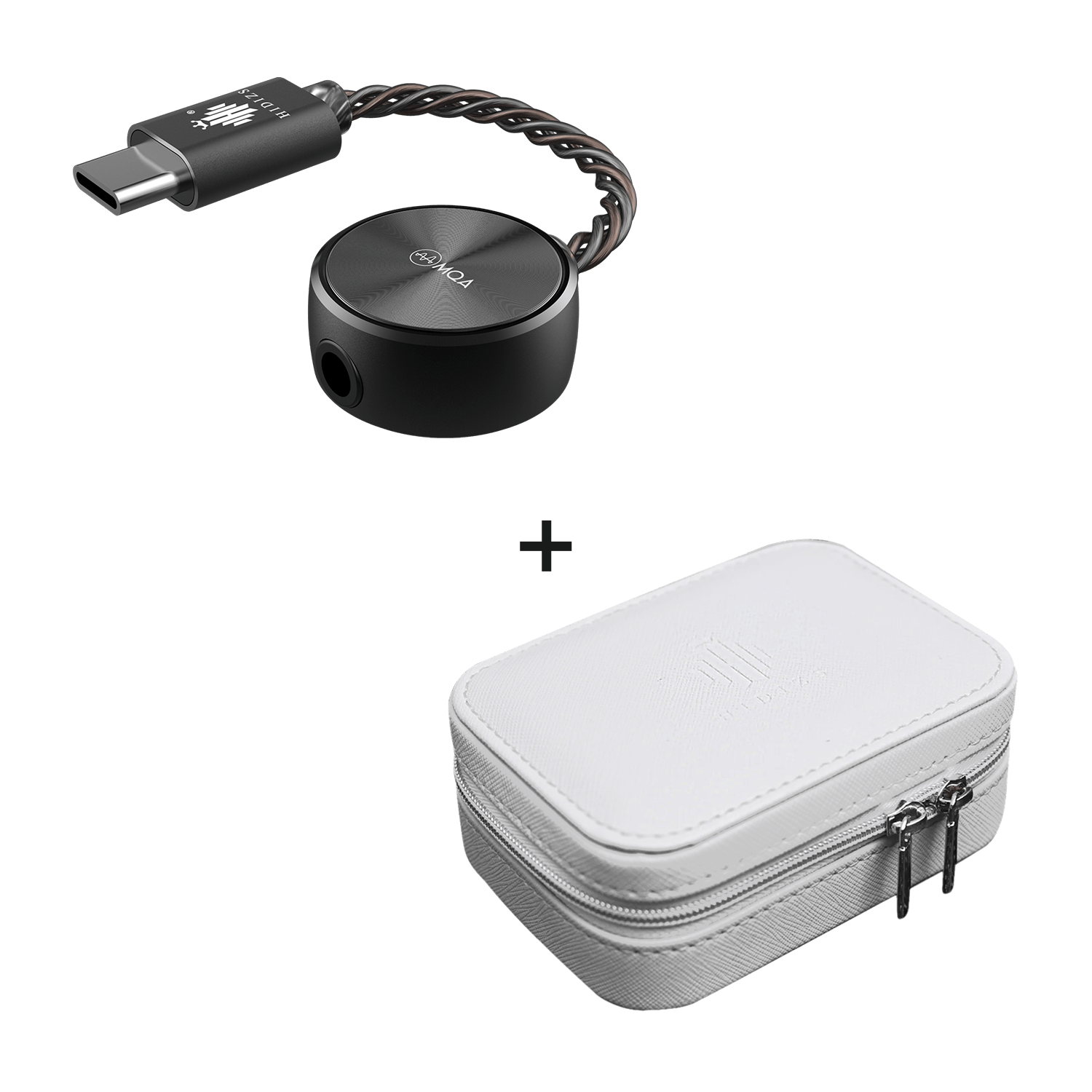 EA02 + S3 PRO Bundle
S3 Pro V1.0 Firmware, 
CLICK HERE
 to download
3 stuning styles to choose from.
Fully Experience all lossless music streaming services, such as TIDAL Masters, HiBy Music and Apple Music newly-launched spatial audio and free lossless audio.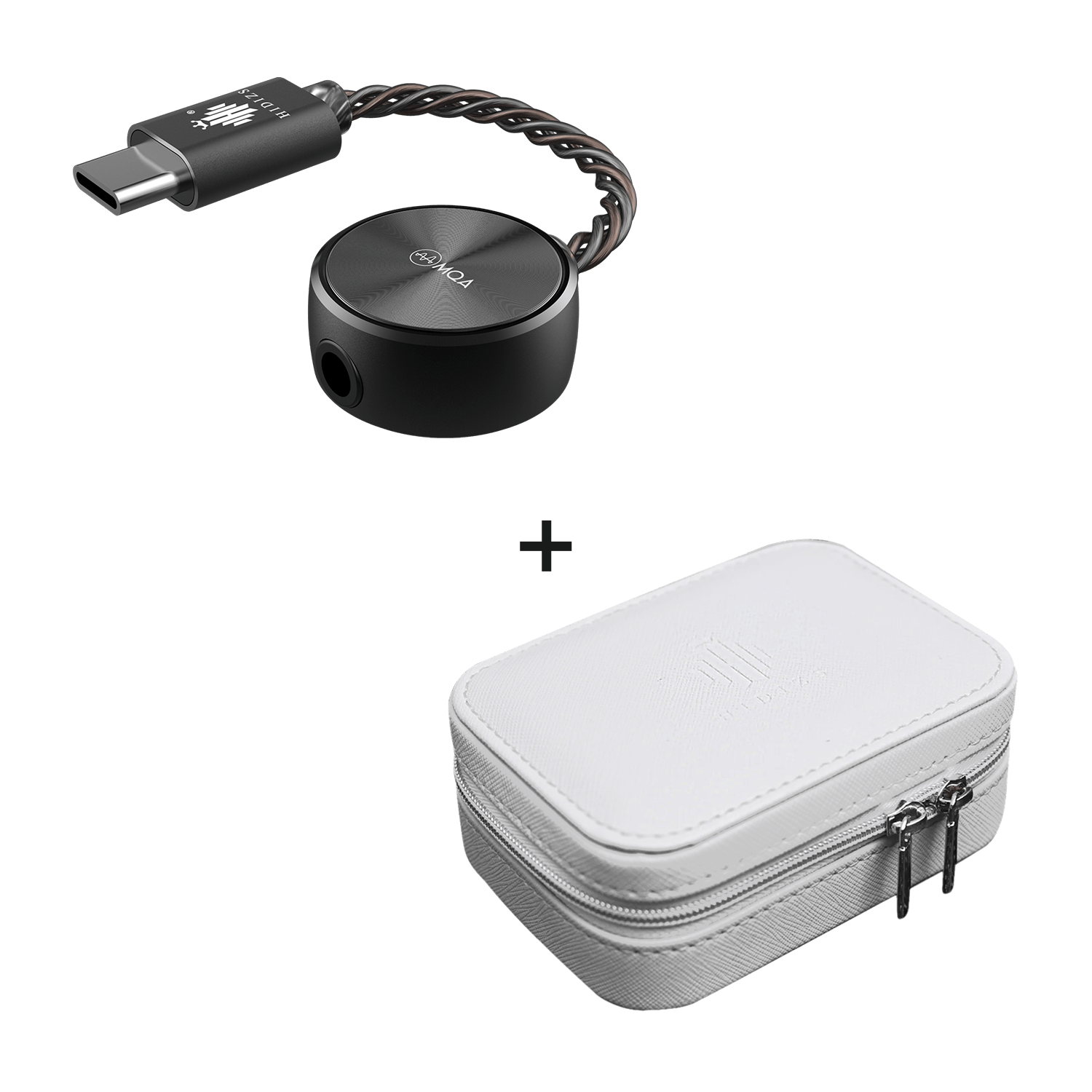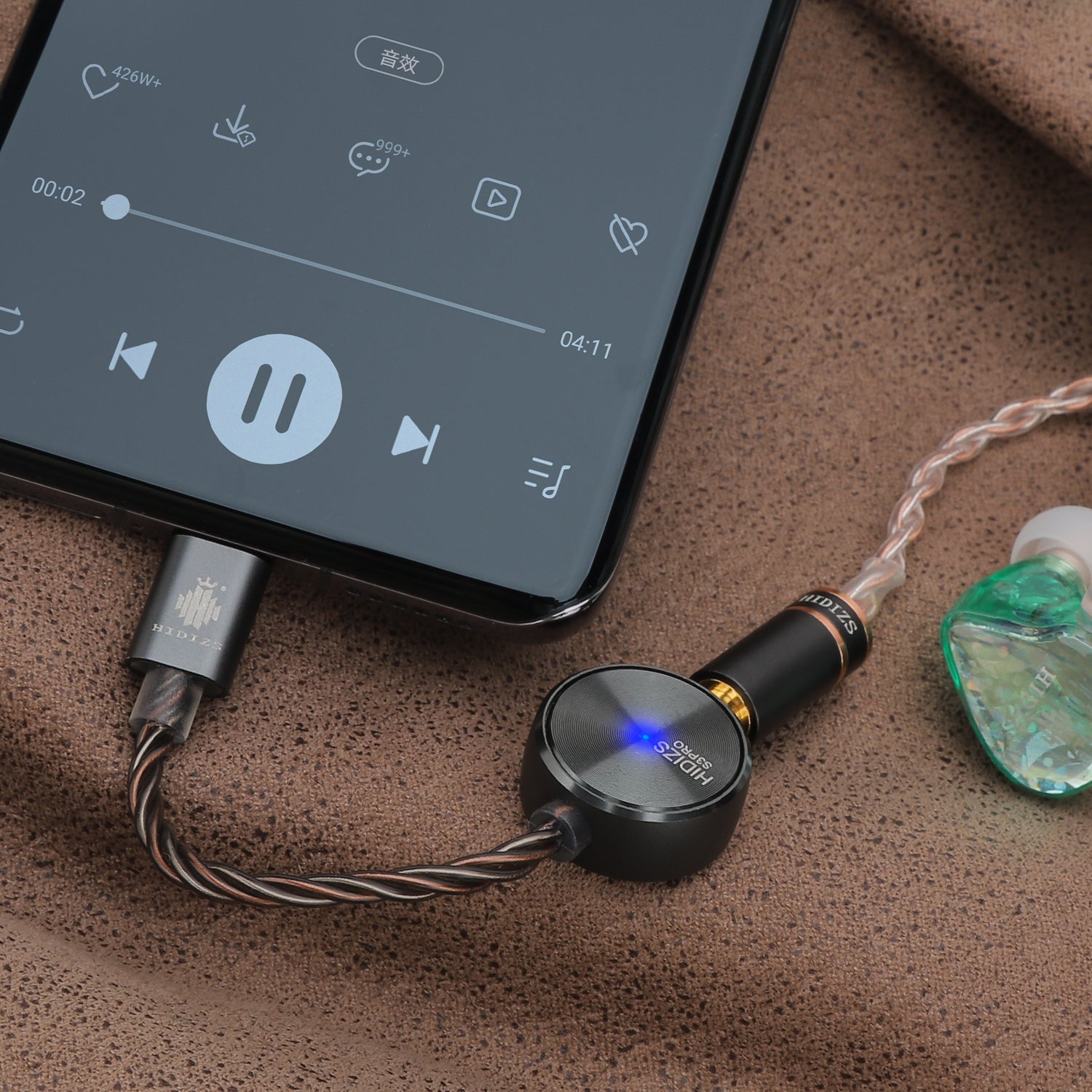 Why Hidizs S3 PRO
No need to bundle with any devices, S3 Pro stands out from the rest for its wide compatibility, ultra portable design, plug and play! Without S3 Pro, multiple audio formats are unsupported by the lossless player that lacks of MQA and DSD support. However, after use with S3 Pro, these unsupported music formats become available in this player. Just enjoy the master-level sound quality like never before!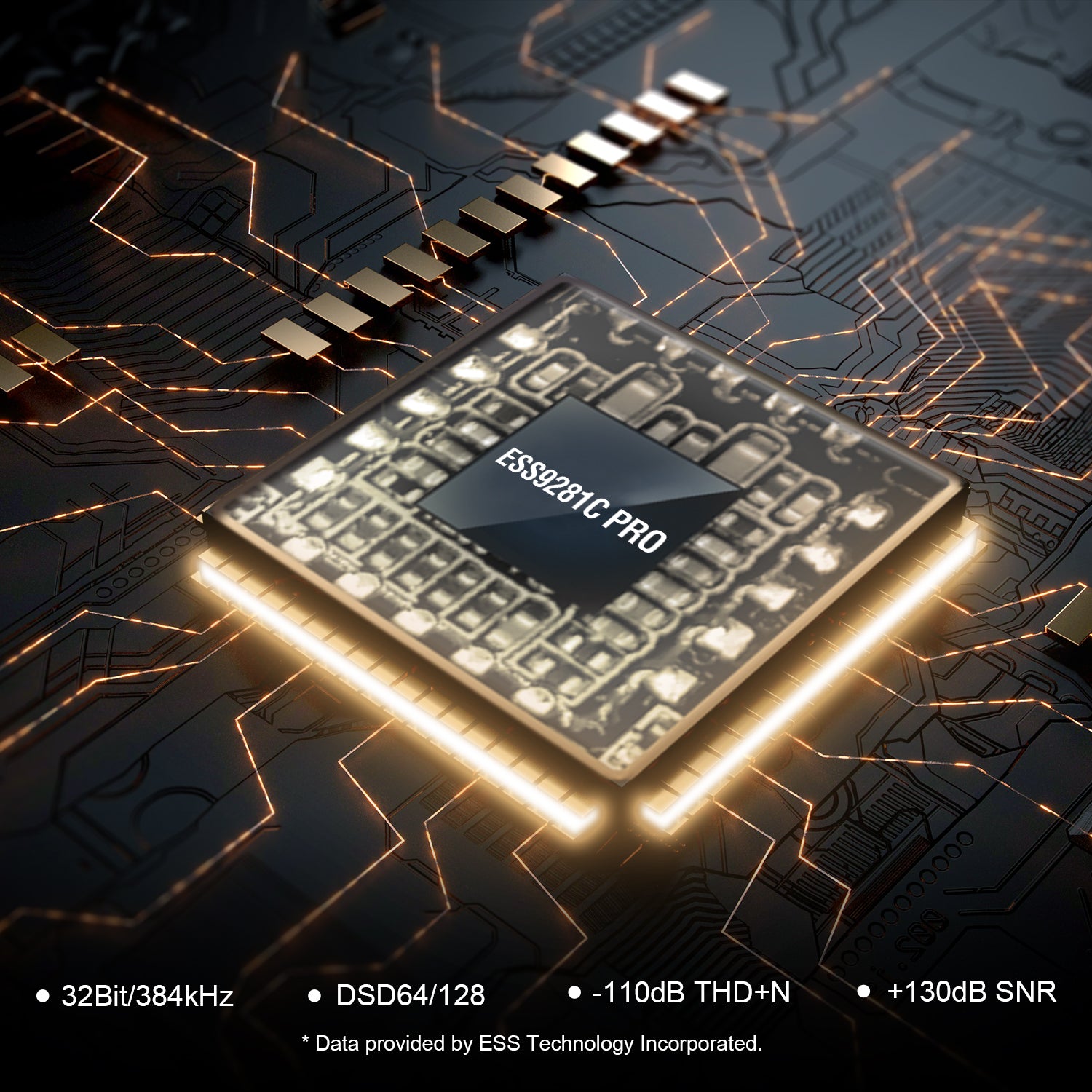 ESS9281C PRO DAC
Low power consumption, ultra-low distortion, close to 0 noise, and MQA support. PCM supports up to 32Bit/384kHz, DSD128. Enjoy amazing sound quality on your terms.
* Data provided by ESS Technology Incorporated.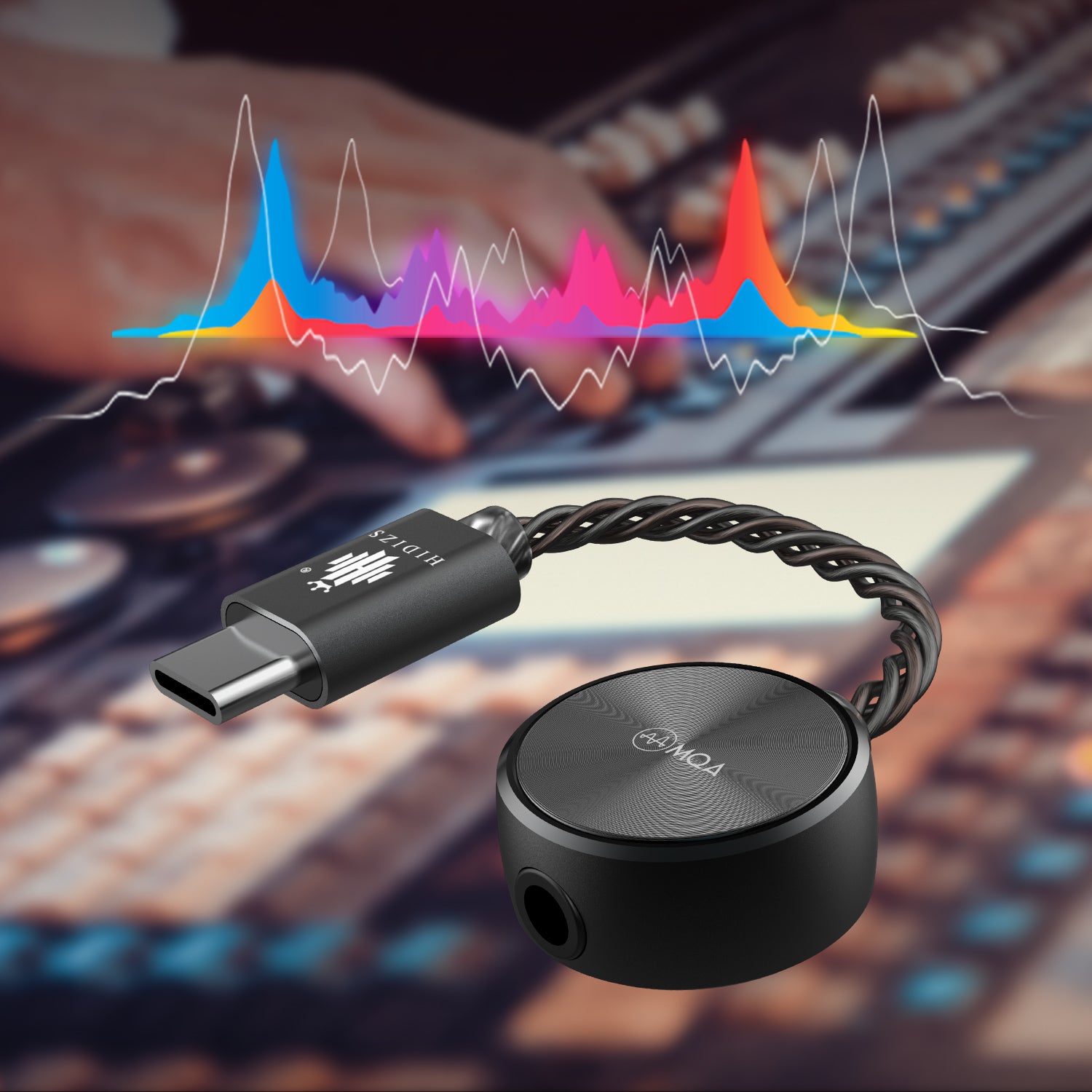 8X MQA Support
MQA audio technology is supported by Hidizs S3 Pro portable DAC AMP, able to fully 'unfold' MQA files to deliver outstanding sound quality. Music services that support MQA should be installed on playback devices (e.g. HiBy Music, TIDAL) to realize 8x unfolding of MQA audio.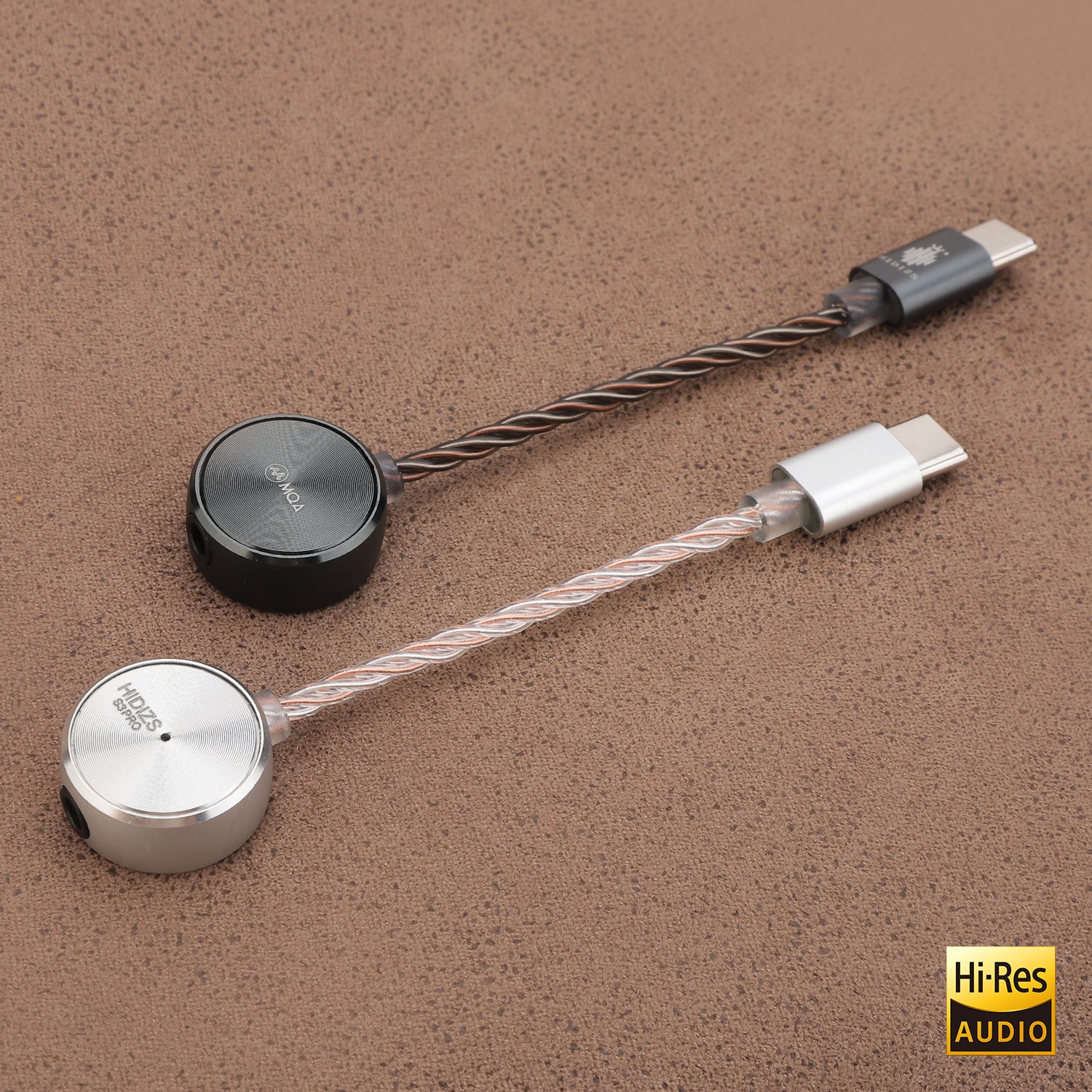 Fully Experience TIDAL Masters & HiBy Music & Apple Music
Don't have a dongle capable of unlocking the true potential of TIDAL HiFi membership, HiBy Music or Apple Music? S3 PRO is here for you! Unlock the full potential of TIDAL audio resources, HiBy Music MQA and Apple Music's spatial audio and free lossless audio, provide you with the optimal performance you crave!
* To enjoy Apple Music, the Lightning OTG cable has to be purchased separately.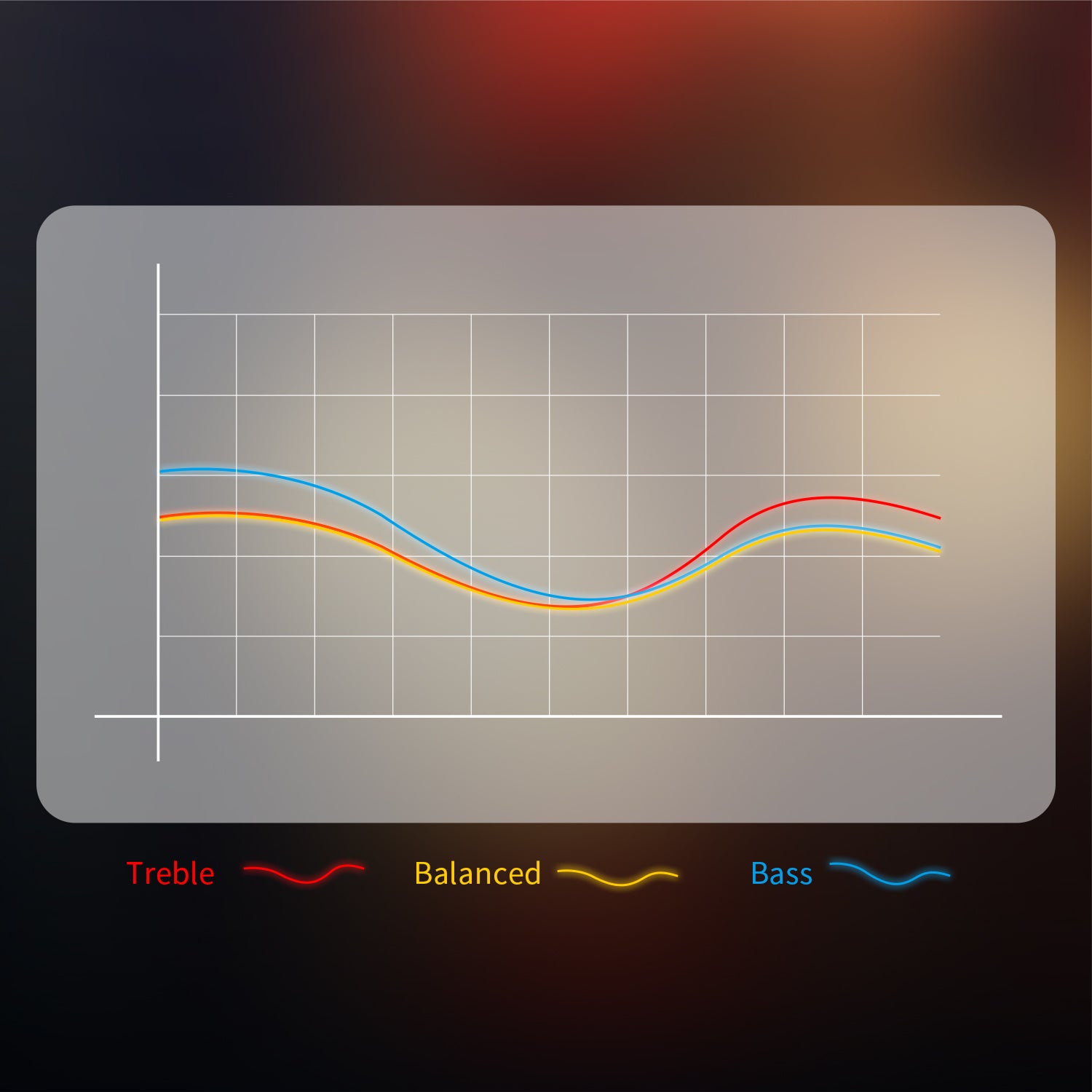 Pick Your Poison
Three firmwares - 3 stuning styles to choose from:
- Transparent treble, bright, clean, crisp, and detailed.
- Tonal balance with a pure pleasing sound.
- More prominent bass with incredible elasticity and a phenomenal depth.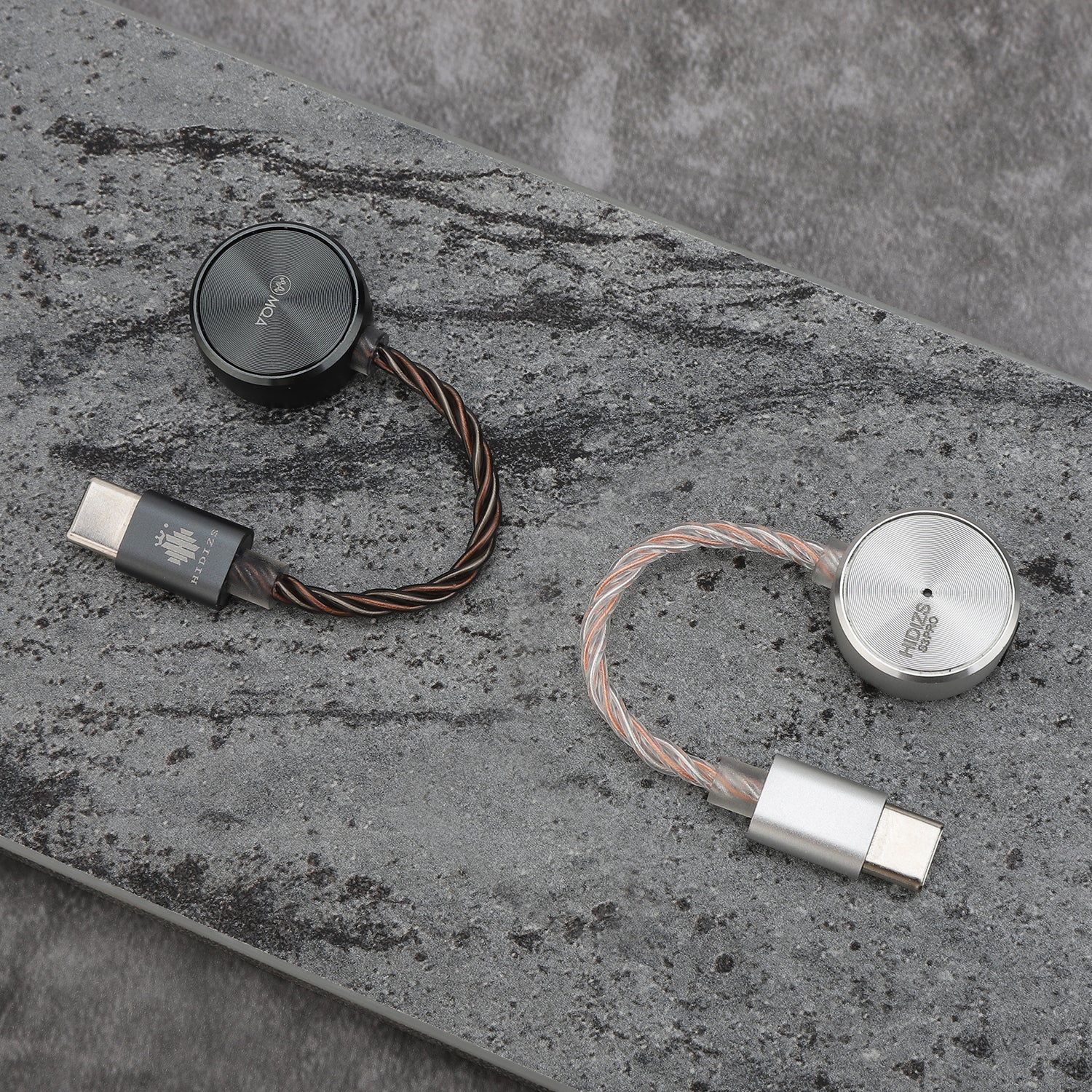 Enhanced Listening Experience
4 Panasonic capacitors were added for an enhanced listening experience. The highs are cleaner, warmer, and more transparent.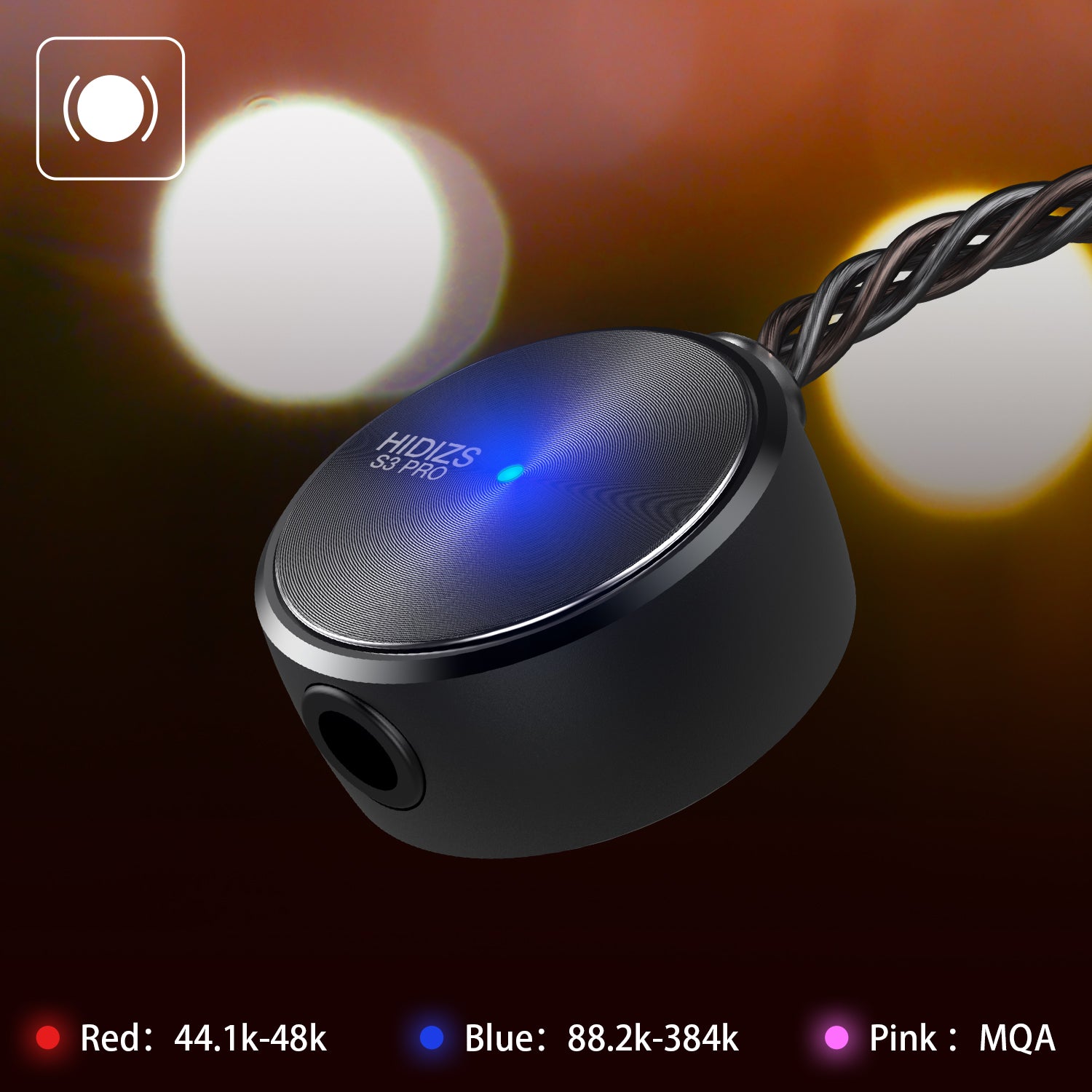 Your Music is Glowing - Sampling Rate Indicator Light
LED indicator lights up in different colors, synchronized with the sampling rate of the currently played track:
- Red: 44.1k-48k
- Blue: 88.2k-384k
- Pink: MQA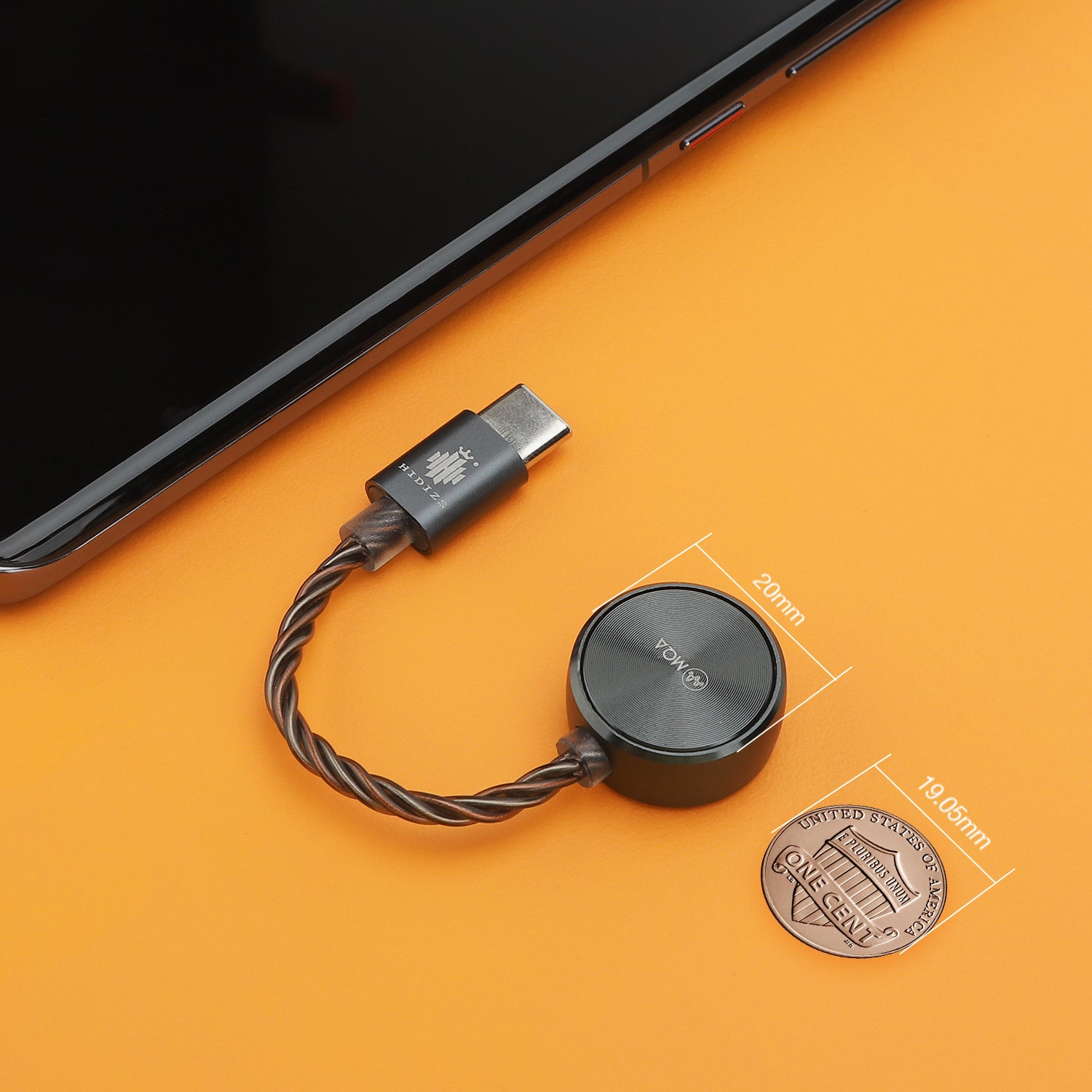 Ultra-Portable
Only 0.79 inches (20 mm) in diameter and 3.54 inches (90 mm) in length. About the size of a US penny - a tiny coin. S3 Pro stands out from the rest due to its minimalism, high performance, and take-anywhere durability.
Support Wire Control Earphones with a Microphone
Convenient enough for practical use! - Looking for a DAC dongle that not only supports wire control of playback/pause and volume functions but also supports phone calls, without having to pull it out from your mobile phone when a call comes in? Then, S3 PRO is your top pick, obviously.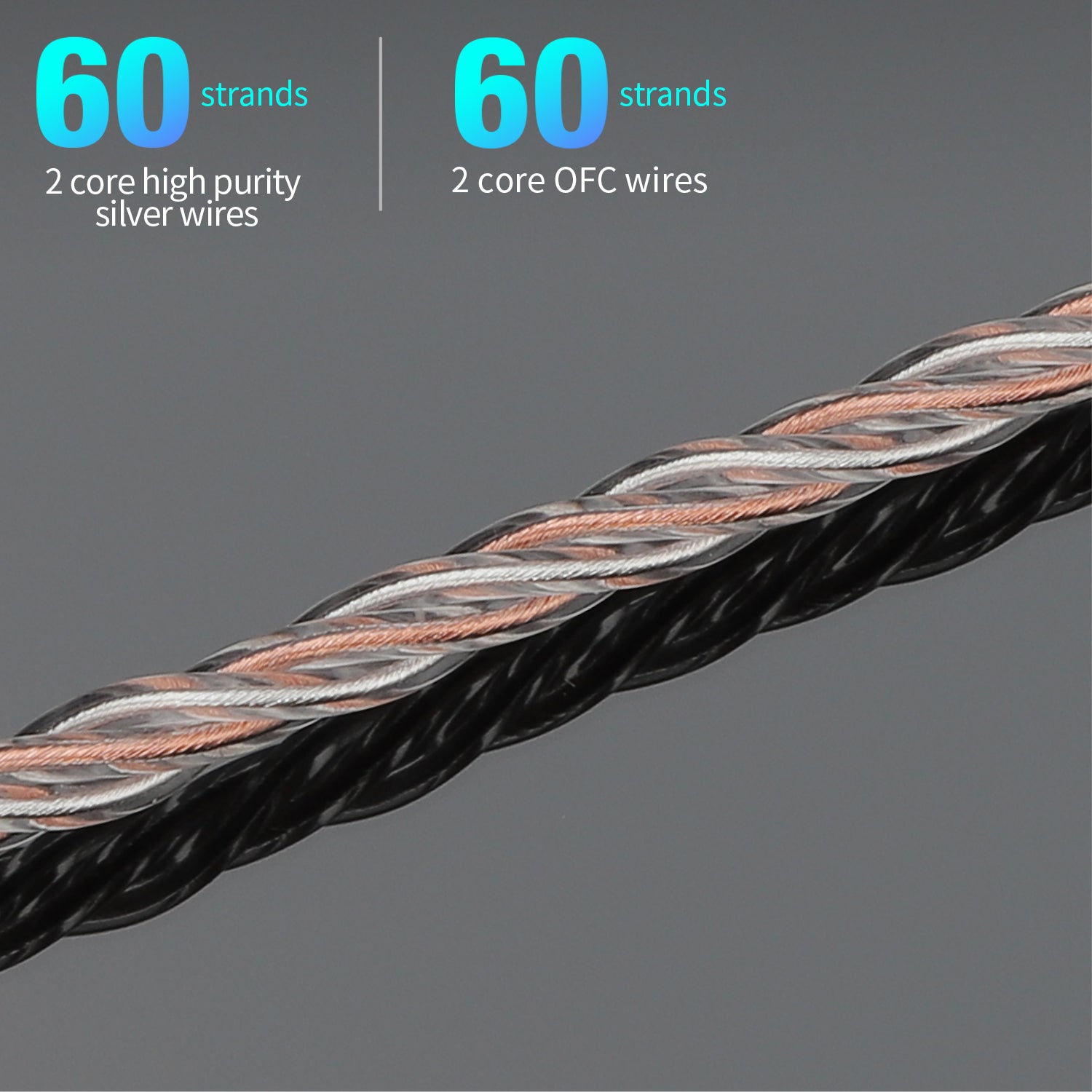 Outstanding Cable
Mixed Braiding of 2 core high purity silver + 2 core OFC wires (60 strands each). Silver wires make for brighter and cleaner sound quality. OFC wires add smoother and gentler performance.
Hi-Res Audio Certified
Hi-Res Audio certification is a design proposed and defined by Sony and recognized by JAS (Japanese Audio Association) and CEA (Consumer Electronics Association), requires the capability of audio devices to handle the digital resolution more than 24-bit/96kHz, for the purpose of performance extreme music quality and original sound reproduction.
This product has no reviews yet.