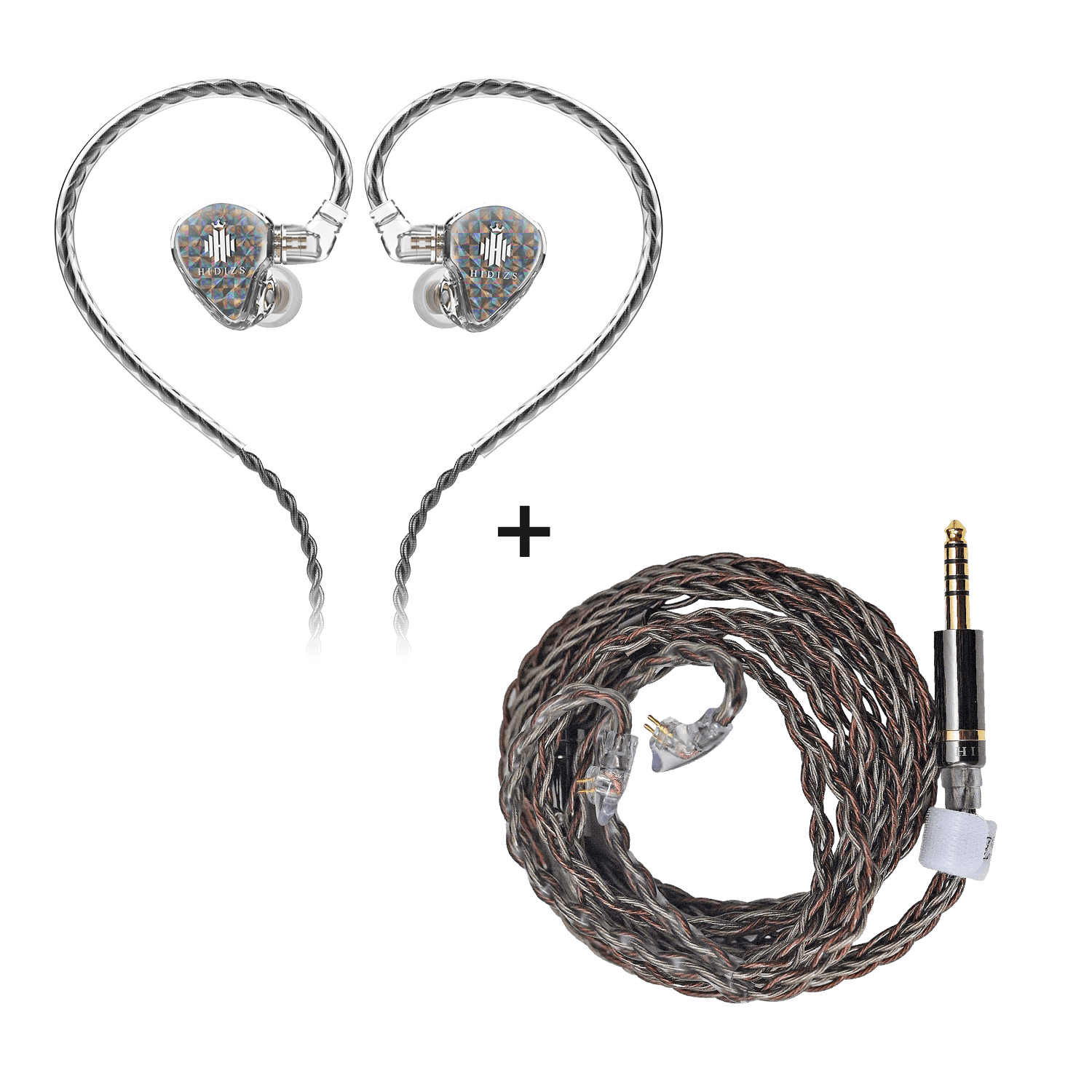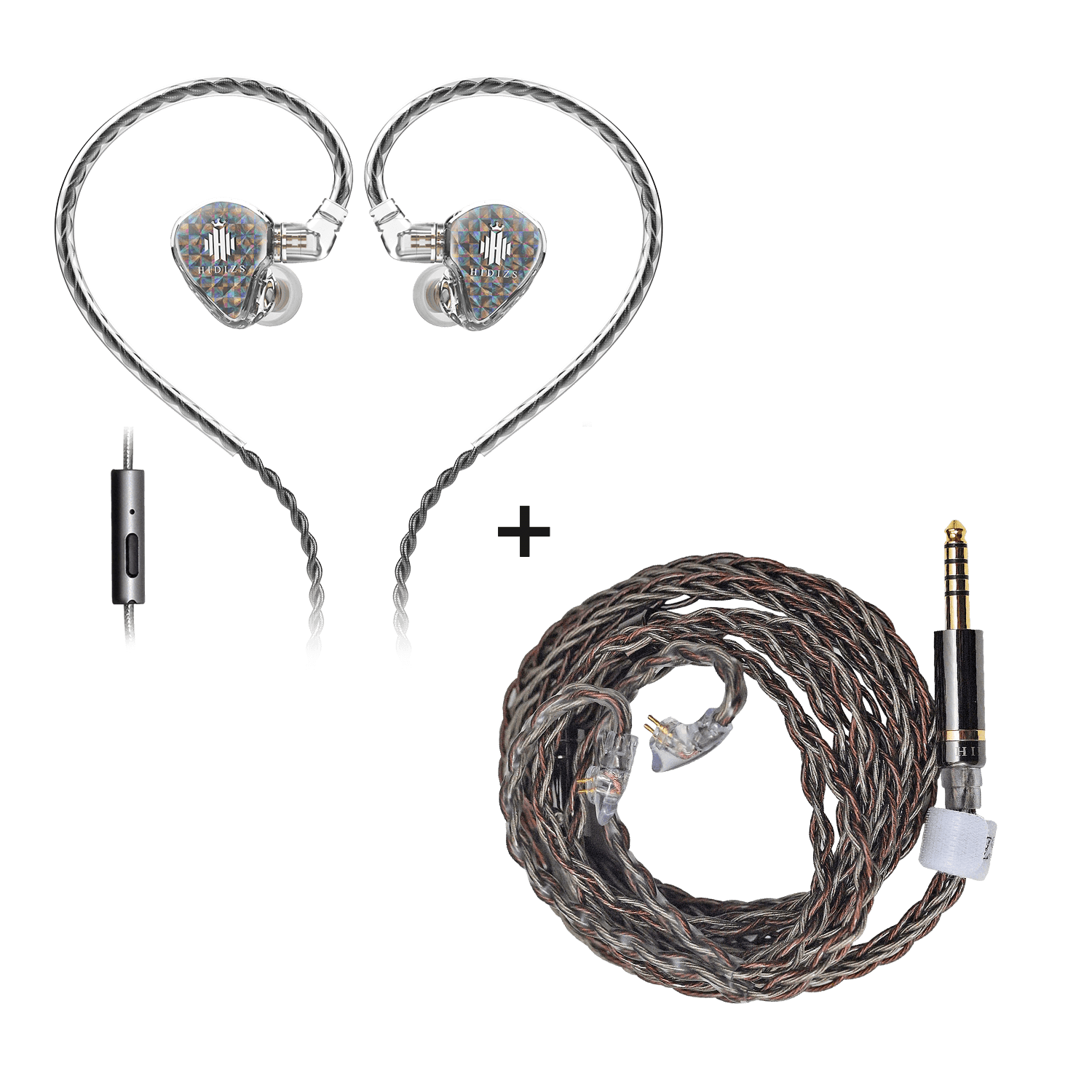 MS1-Galaxy + MS5-4.4-RC Cable Bundle
Features:
- High-Performance Dual Magnetic Circuit Dynamic Driver
- 10.2mm PU+PEEK Composite Diaphragm
- Optional Inline Control & Microphone
- High-Density German Makrolon Resin Shell
- Silver-Plated Oxygen-Free Copper Wire
- 0.78mm 2-Pin Plug
- Ergonomics Liquid Silicone Ear Tips
- Ergonomics Design with Comfortable Extended Wear
- Perfectly Aligned With The H-2019 Target Frequency Response Curve
- 3.5mm Gold-Plated Plug & Durable Metal Shell & Splitter
- Hi-Res Certification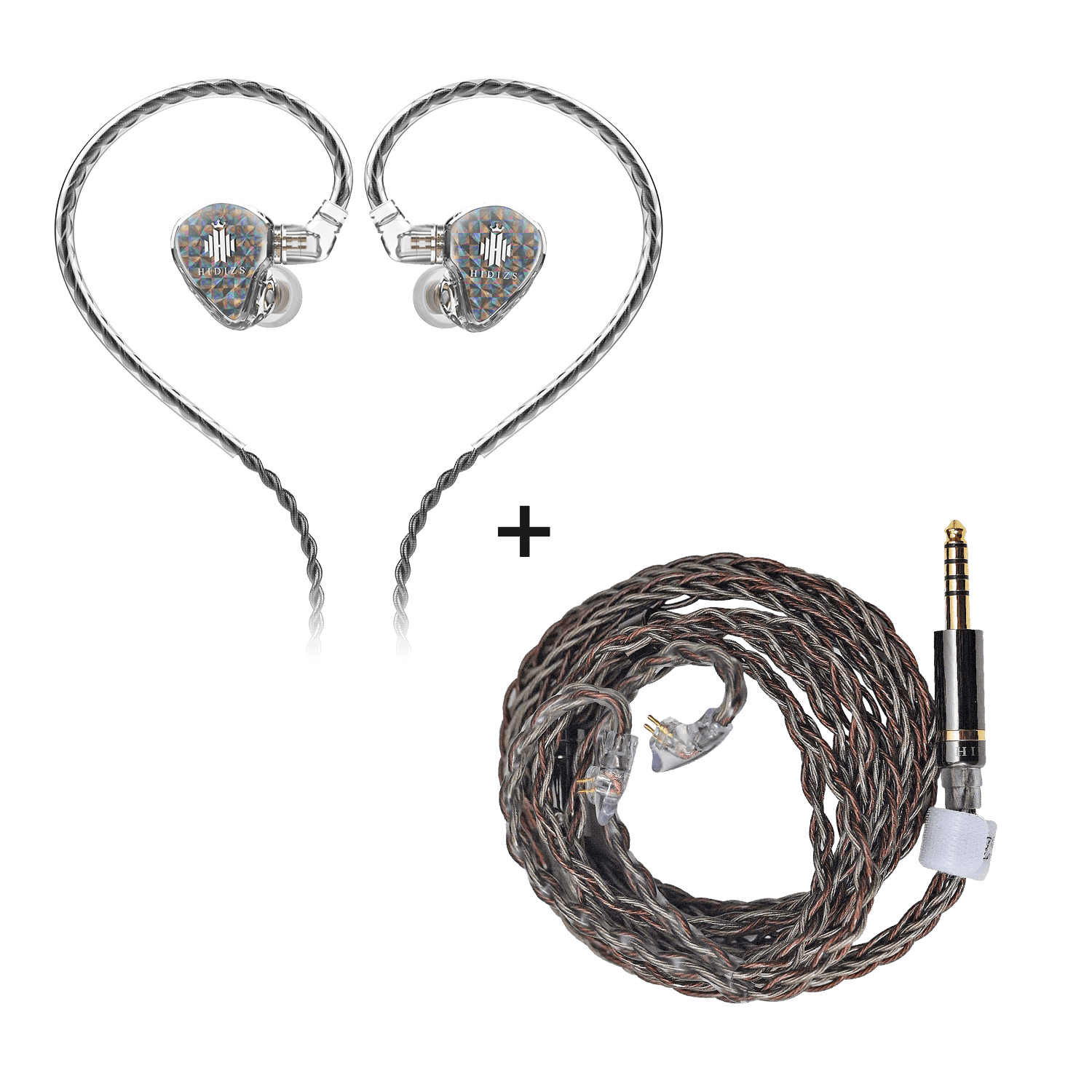 MS1-Galaxy: Your Prime Gateway to Hi-Res Listening
The Hidizs MS1 has been the best go-to choice for single dynamic driver earphones since its first generation release. With the introduction of the MS1-Rainbow, it seamlessly blended aesthetics and technology. Now, the MS1 unveils its latest addition, the "Galaxy", which represents an attempt to bring Hi-Fi level materials and technology to a wider audience, making it a true value-for-money option.
Hidizs Customized 10.2mm High-performance Dual Magnetic Circuit Dynamic Driver
PU+PEEK composite high-polymer diaphragm is recognized as the most stable and mature diaphragm solution in the driver manufacturing industry. It has the characteristics of good uniformity of texture and light weight. Dual magnetic circuit structure improves the magnetic flux and has higher electro-acoustic conversion efficiency. It improves the extensibility of high frequencies and better detailed expression. Additionally, it significantly reduces nonlinear distortion, ensuring even the most delicate audio details are faithfully reproduced.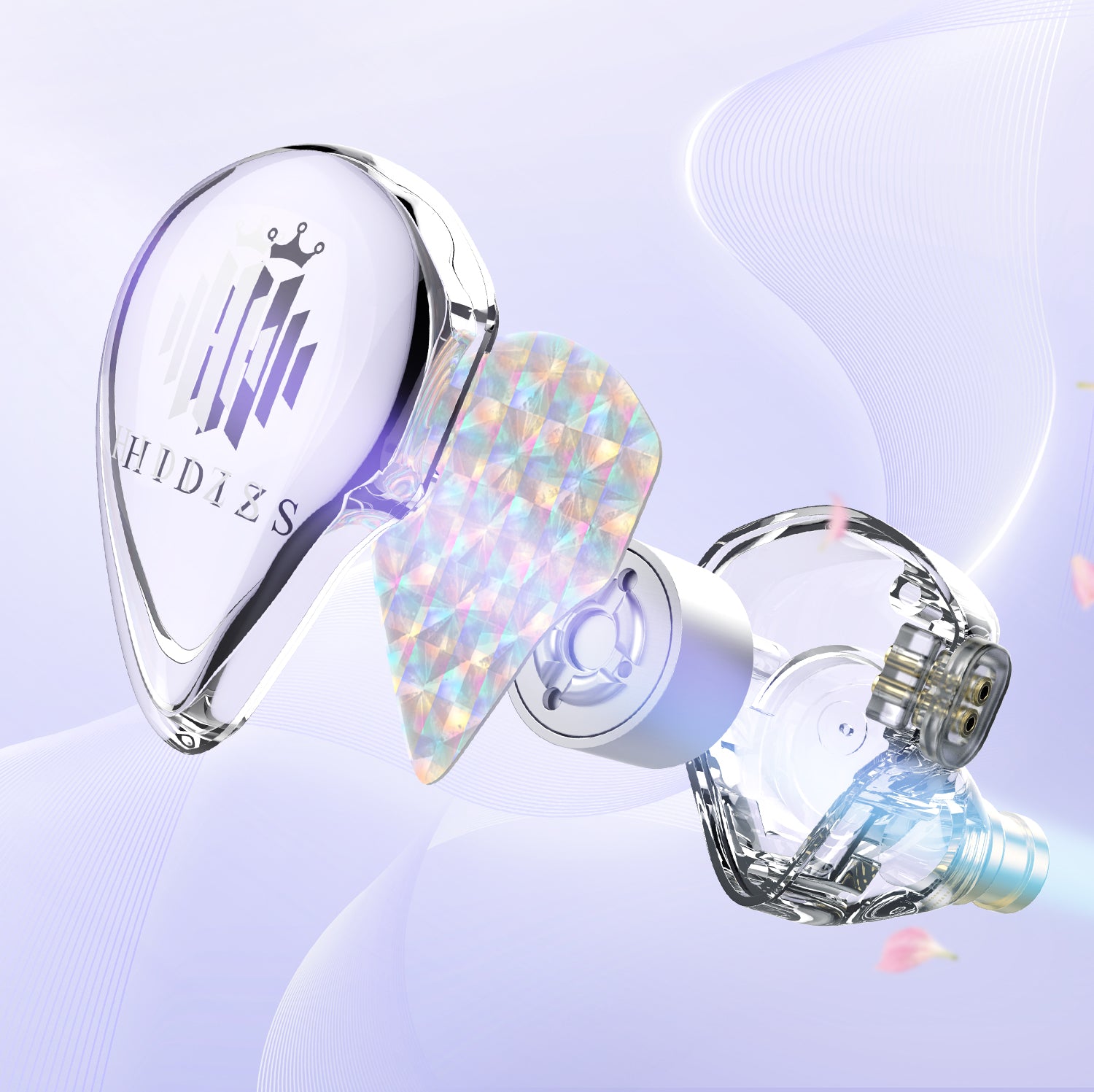 High-Density German Makrolon Resin Shell
The high-density Germany's Makrolon resin used in the earphone cavity ensures excellent stability, skin-friendly comfort, and non-irritating properties, making it safe for prolonged use. The injection molding design guarantees both durability and a premium look, providing a sense of sophistication and quality.
Over Full-range Frequency Response, Professional Tuning
Hidizs MS1-Galaxy is tuned based on the B&K HATS target frequency response curve, following the H-2019 target Frequency Response curve guidelines. The tuning process is conducted by highly skilled acoustic engineers at the Hidizs Acoustic Laboratory, involving extensive adjustments and critical listening sessions. This scientific and psychological acoustics fusion results in a perfectly balanced sound signature that delivers an exceptional listening experience. The MS1-Galaxy boasts an incredibly wide full-range frequency response, providing outstanding audio performance across all ranges.
Accurate Detail Reproduction, Ultra-Low 0.05% Non-Linear Distortion
Based on comprehensive testing by the Hidizs Acoustic Laboratory, the MS1-Galaxy boasts full-range frequency nonlinear distortion of less than 0.05%. It delivers an exceptionally stable and outstanding tonal balance, ensuring accurate signal reproduction during the electro-acoustic conversion stage. Additionally, it excels in handling even the most delicate nuances of ultra-weak sounds.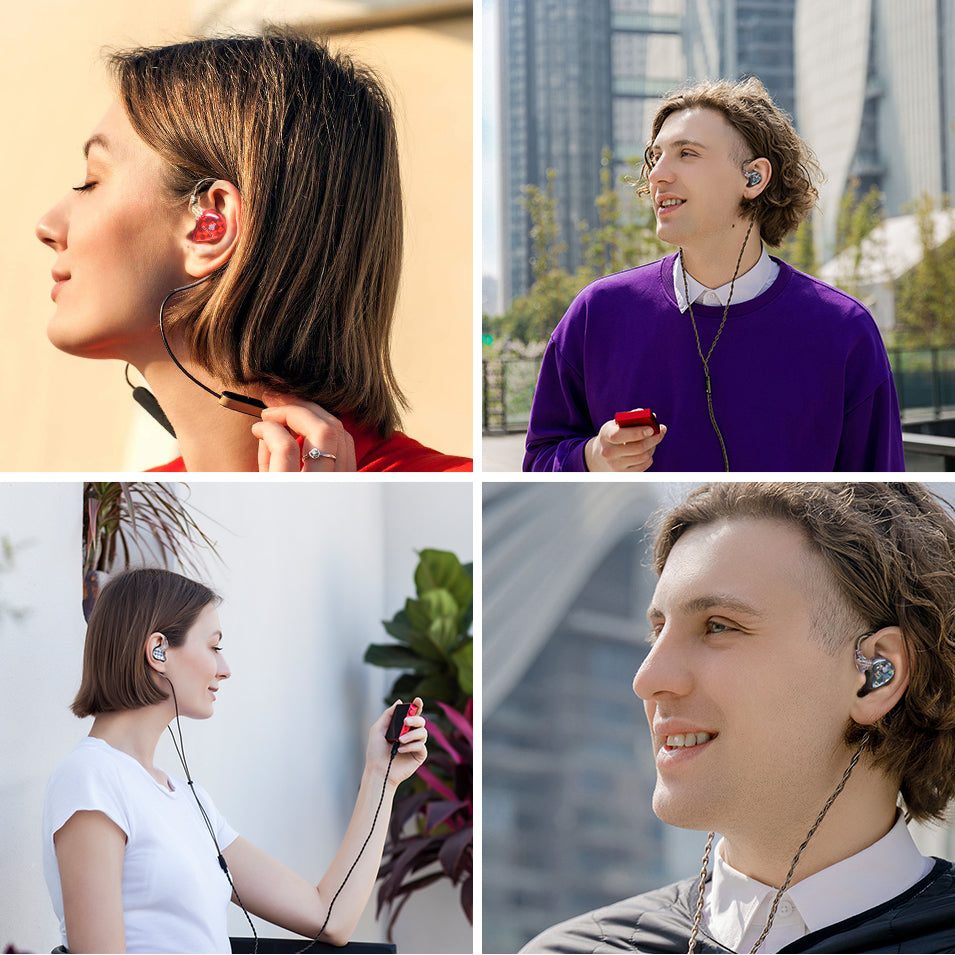 Multi-scene Switching and Adaptation
By replacing the cable with a balanced cable/upgrade cable or the Bluetooth neckband/TWS earhook, different usage requirements can be realized with MS1-Galaxy. It delivers high-quality, refined high-end performance with powerful, thumping bass, clean and accurate midrange, and rich, lively treble performance. Hi-Res music, no matter when and where, makes you feel fully immersive.
Easy to Drive, Plug and Play
The MS1-Galaxy is designed with a 32Ω impedance, allowing for effortless and direct connection to your smartphone. It can be easily driven to deliver satisfying results. With a sensitivity of 108dB, it exhibits heightened sensitivity in the mid to low-frequency range. This means you can seamlessly pair it with your smartphone without the need for additional amplifiers. The MS1-Galaxy is finely tuned to provide a balanced and natural sound presentation, complementing various music genres with its remarkable clarity and resolution.
Perfect Match with Any Dongle DACs/Music Players/Smart Devices
The Hidizs MS1-Galaxy, with its 108dB high sensitivity, effortlessly pairs with cell phones, dongle DACs, and music players, delivering optimal volume and fast response. Mild audiophiles and music lovers will appreciate its versatility with small dongle DACs and smart devices, while severe HiFi audiophiles can revel in the immersive experience when paired with a music player or powerful amplifier. Enjoy exceptional audio quality and versatility, whether streaming music, gaming, or simply relaxing.
An IEMs for Everyone
The MS1-Galaxy offers two cable options: a professional music cable and a cable featuring a high-definition microphone and inline control. Users can select the one that suits their preferences. Both cables feature 3.5mm standard plugs crafted from gold-plated pure copper, while the plug shell and splitter are made of aluminum alloy for enhanced durability.
From calls to gaming, the built-in high-definition microphone is ready. For music enthusiasts and HiFi audiophiles, MS1-Galaxy brings balanced and neutral trends. It provides a sense of texture and atmosphere on low-frequency performance, bright and cheerful high-frequency and solid condensed mid-frequency, suitable for a variety of different music styles, especially pop, metal and rock, etc.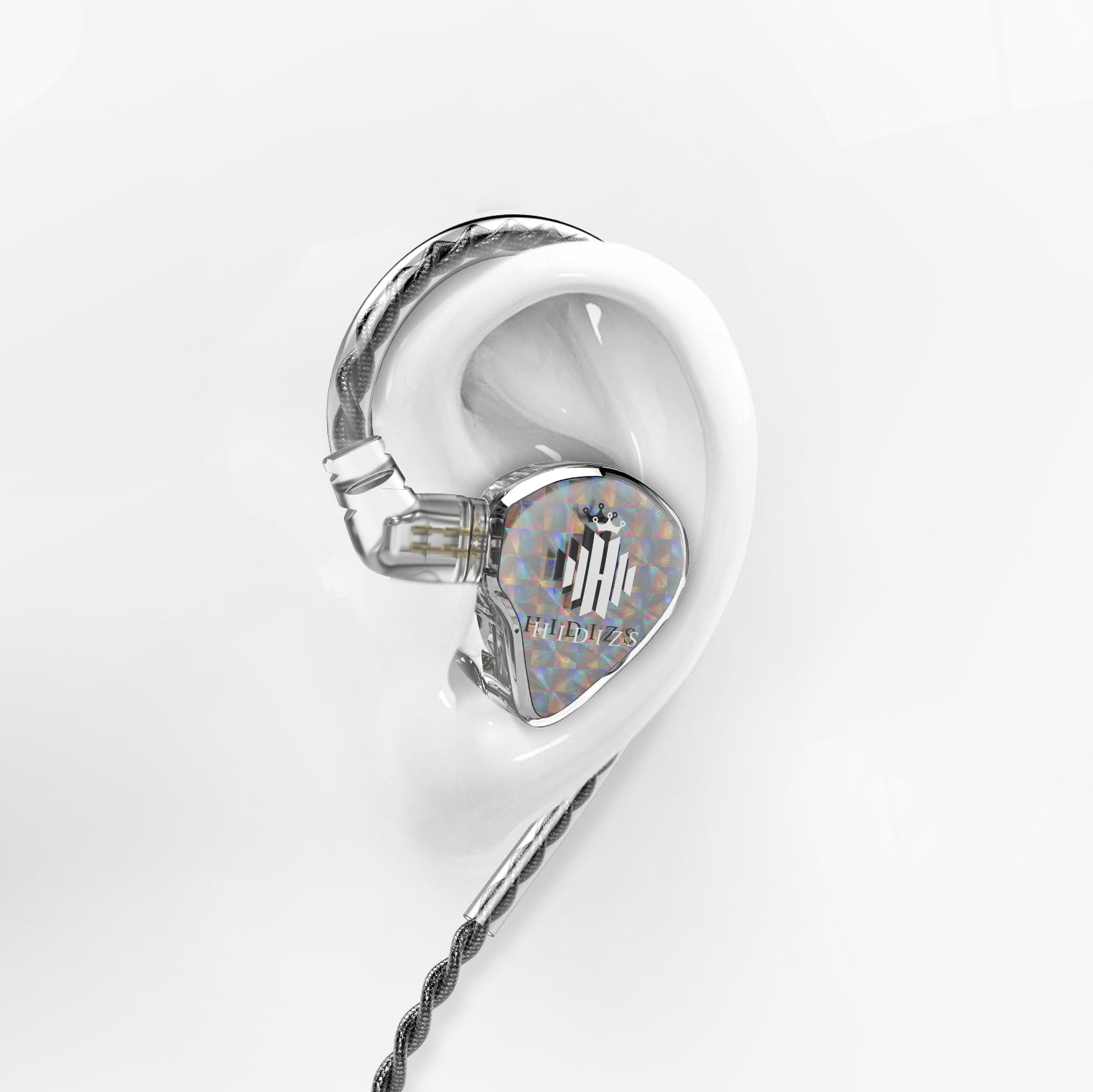 Ergonomic Design for Long-lasting Comfort
The external structure of the earphone cavity is meticulously designed based on extensive earlobe data and ergonomic principles, providing a snug fit like a personalized custom mold. This design effectively reduces external noise and ensures a soft, comfortable, and stable fit, allowing you to wear the earphones for extended periods without discomfort.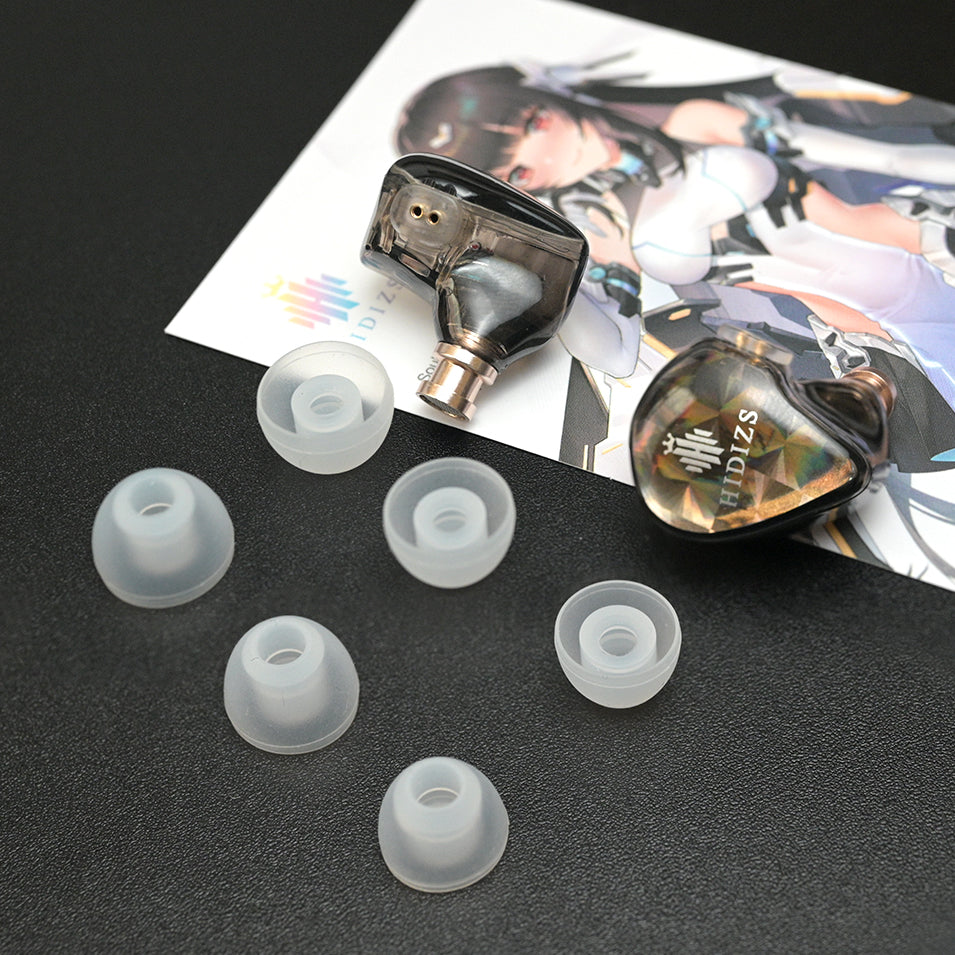 Hidizs Liquid Silicone Ear Tips
Crafted from high-permeability liquid silicone and designed ergonomically, Hidizs Liquid Silicone Ear Tips snugly conform to the ear canal. These tips ensure uncompromised bass sound, improved low-frequency performance, without disturbing the treble, thus elevating the overall audio quality. They also enhance details and soundstage.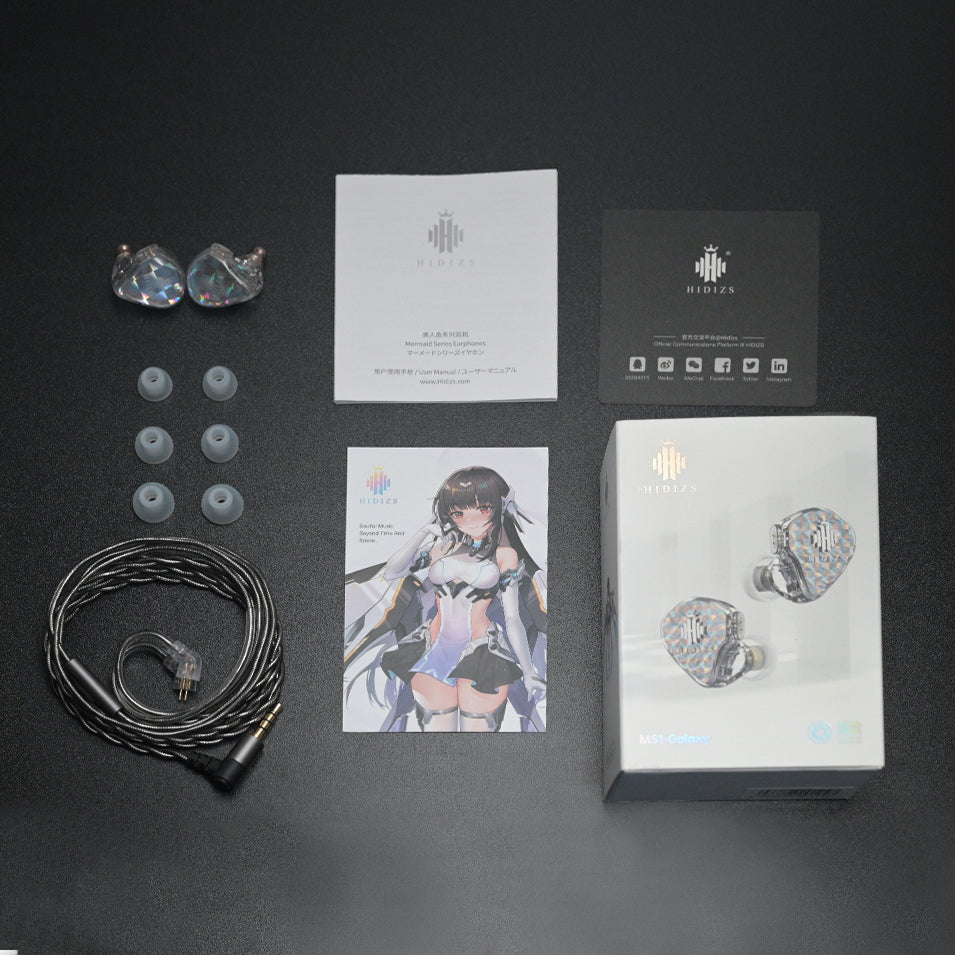 One IEMs Perfect Fit for All Ear Shapes
With three sizes of earplugs - S/M/L, there's always a perfect match for your ears. No more worries about ill-fitting earplugs or the need to invest time and effort after misplacements. The precision fit and secure hold in the ear canal make MS1-Galaxy stay put during vigorous activities.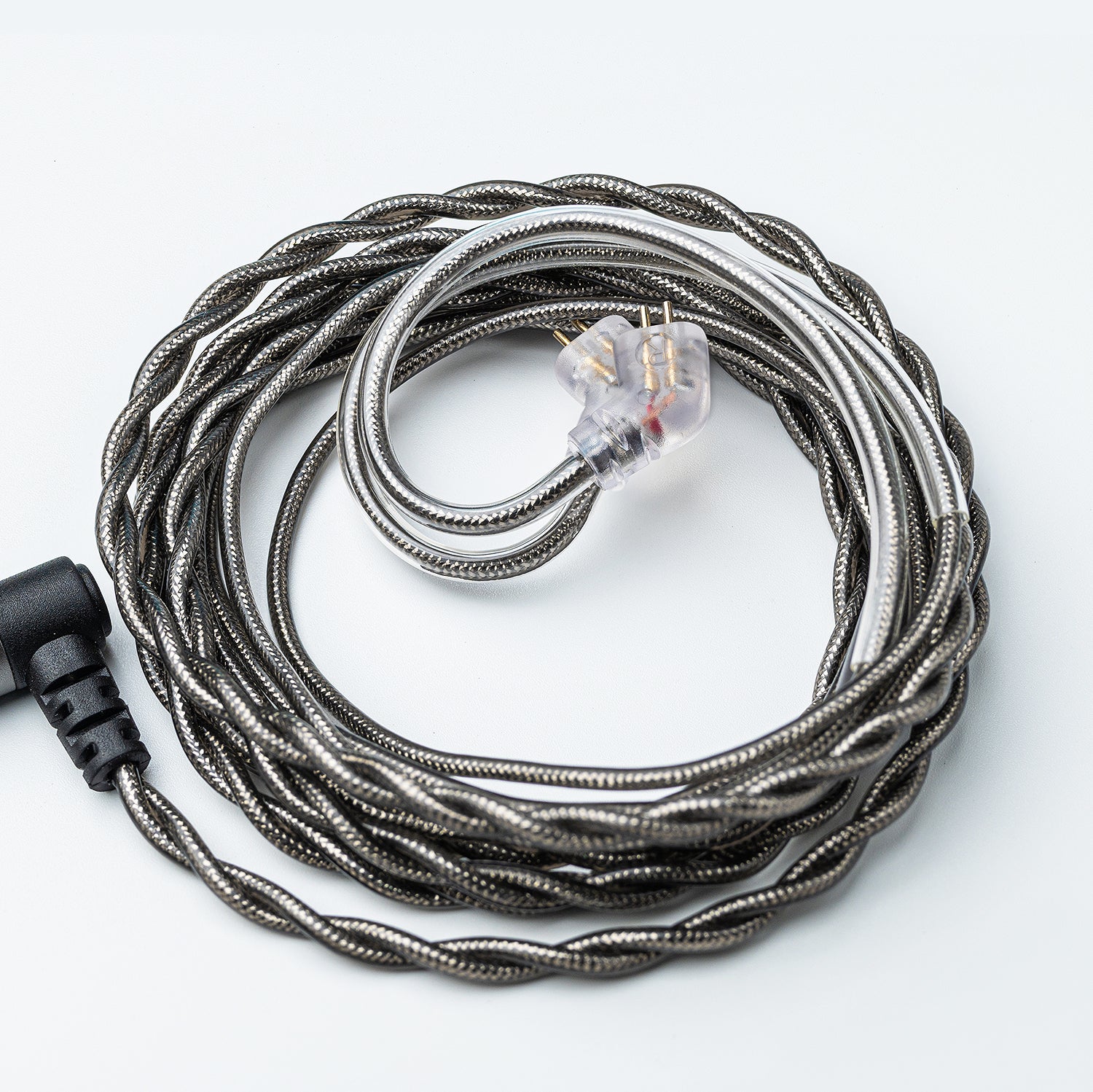 High-end Detachable Silver-plated Oxygen-free Copper Cable
Featuring a standard 0.78mm detachable cable design, the Hidizs MS1-Galaxy is equipped with an silver-plated oxygen-free copper wire. This choice of material effectively reduces cable oxidation and ensures outstanding soundstage, transparency, separation, and stable audio signal transmission. The cable significantly minimizes signal distortion or loss during transmission, guaranteeing a pure and transparent sound experience.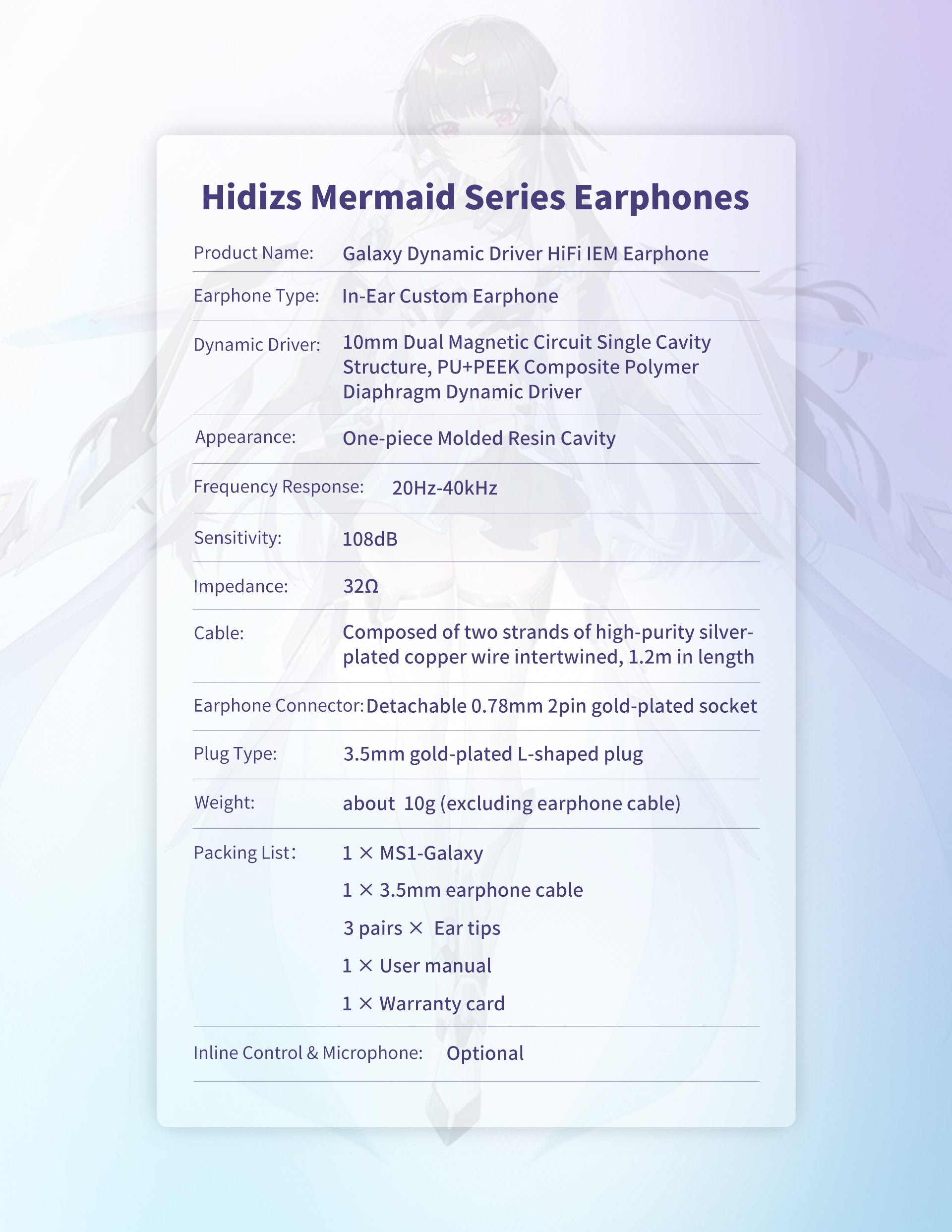 This product has no reviews yet.