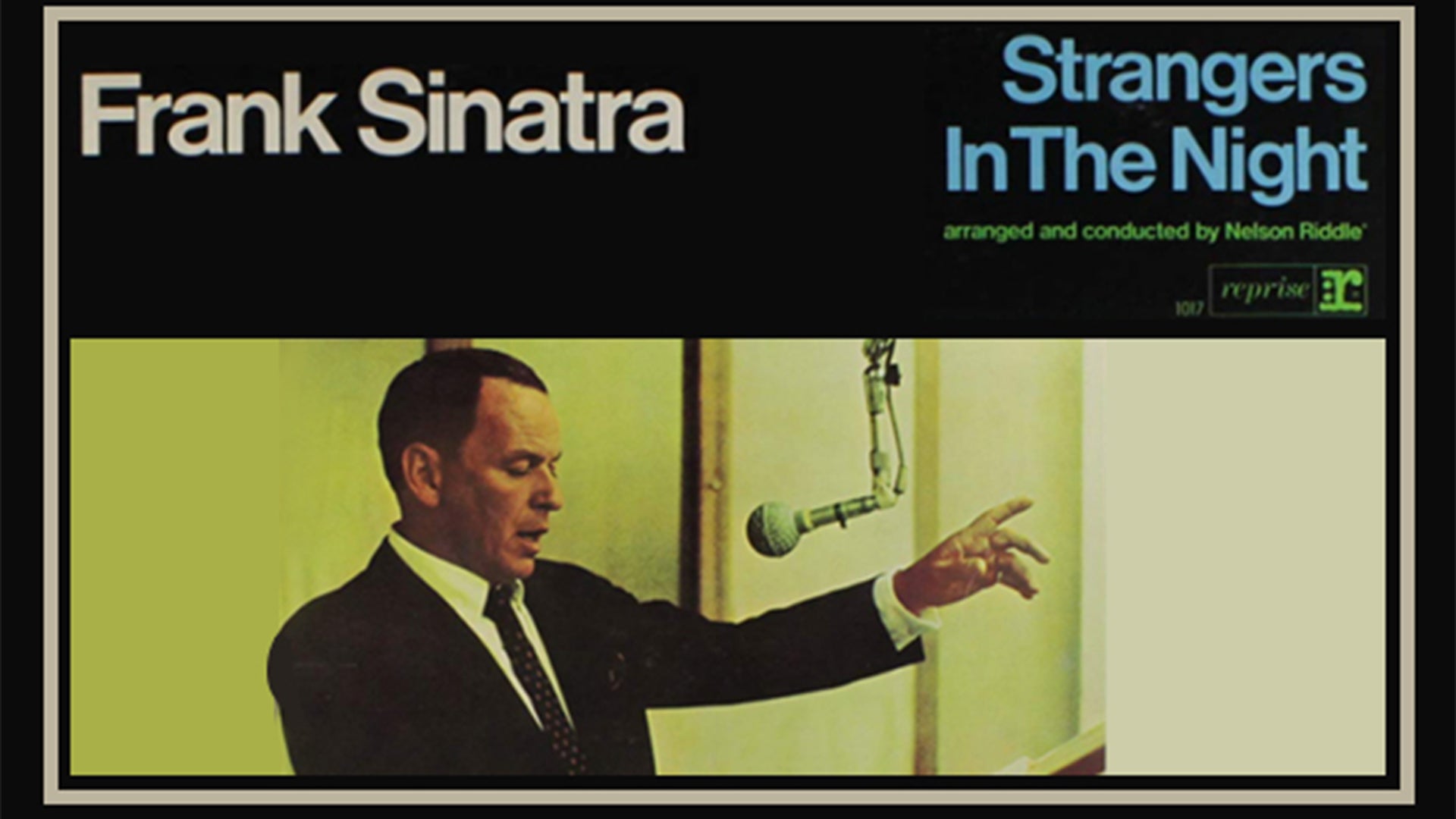 Frank Sinatra charted at No.1 on the US album chart with 'Strangers In The Night'. This album would undoubtedly be the pinnacle of success in his storied career, eventually going on to be certified Platinum for 1 million copies sold in the US. 
The title track would earn Frank two Grammy awards for Record Of The Year and Best Male Vocal Performance.
Interestingly enough, despite the song's massive success, it was not an original work as the song's catchy melody belonged to a German composer and orchestra leader Bert Kaempfert.
Kaempfert created the melody as part of the instrumental score for the 1966 film A Man Could Get Killed, starring James Garner and Melina Mercouri. Kaempfert had titled the melody "Beddy Bye." This instrumental song which would go on to become one of Frank Sinatra's biggest hits earned Kaempfert a Golden Globe in 1967 for Best Original Song in a Motion Picture.
Nevertheless, Frank's cover was trending in popular culture to say the least, as it became a #1 Billboard hit for Frank Sinatra in the summer of 1966 for 7 weeks straight. And it kept its position on the charts for 20 weeks. The hit song was particularly notable for being Sinatra's first and only #1 hit in the era of rock music, and also his first #1 hit in over a decade. And if that wasn't enough, it knocked down The Beatles' "Paperback Writer" from its #1 place. Yes. THE Beatles.